It will connect residential areas of the Semenovskaya and Rubtsovskaya embankments
"In line with development of Elektrozavodskaya transport interchange hub (TIH), all three spans of the pedestrian bridge were mounted. The bridge will connect Rubtsovskaya and Semenovskaya embankments of the river Yauza", said Andrey Bochkarev, Deputy Mayor of Moscow on Urban Planning and Construction.
Mosinzhproekt Engineering Holding is a general designer and general contractor for construction of this facility, and one of the programme operators of the TIH network development in Moscow.
"The overall readiness of the bridge is estimated at 70%. In-situ concreting and removal of utilities are nearly completed", Bochkarev said.
According to him, light-weight advanced materials are used in construction, the facade of the bridge will be glazed with inclusion of aluminum lamellas.
"The bridge will connect residential areas on both sides of the Yauza on Semenovskaya and Rubtsovskaya embankments, and will improve their transport accessibility, providing residents and visitors to the area with a new pedestrian route to various means of transport," said the Head of Moscow Complex of Urban Planning Policy and Construction.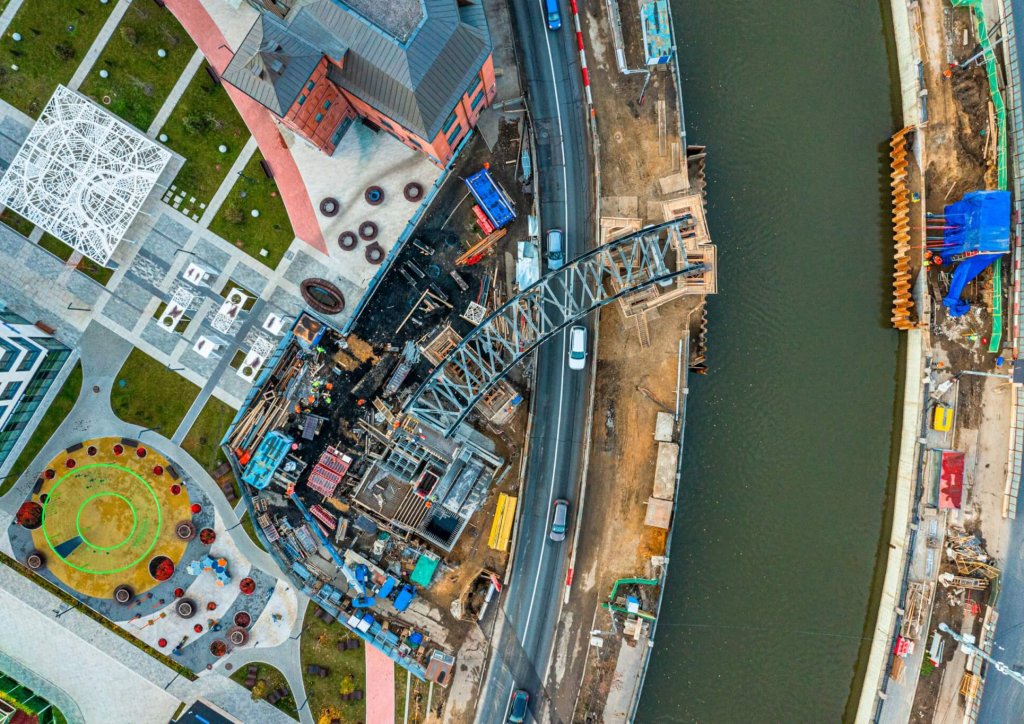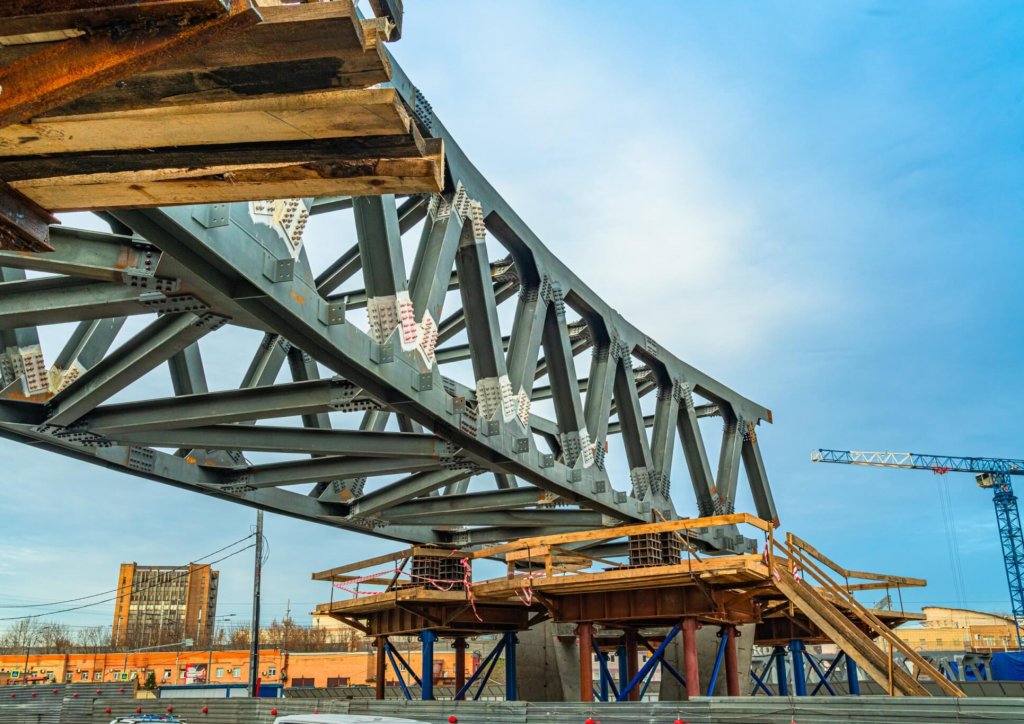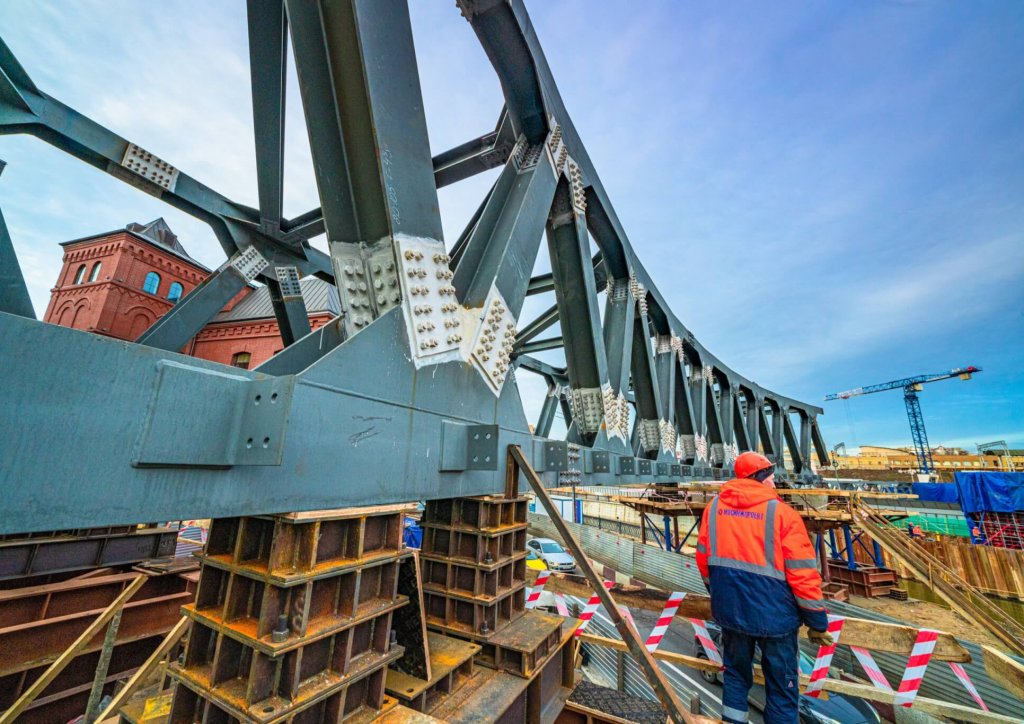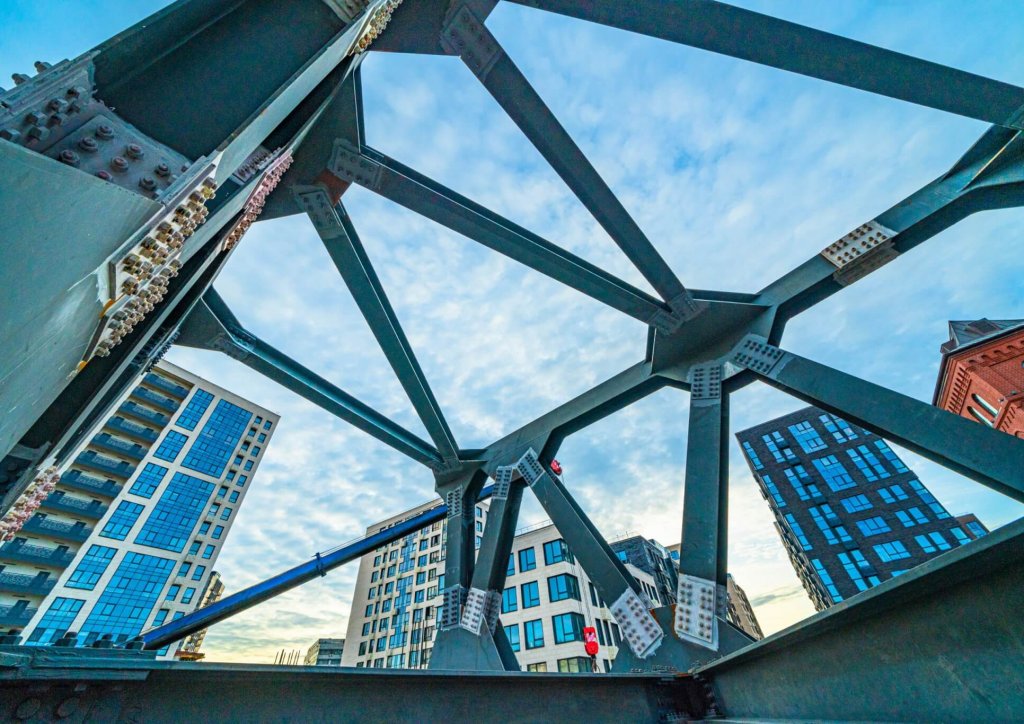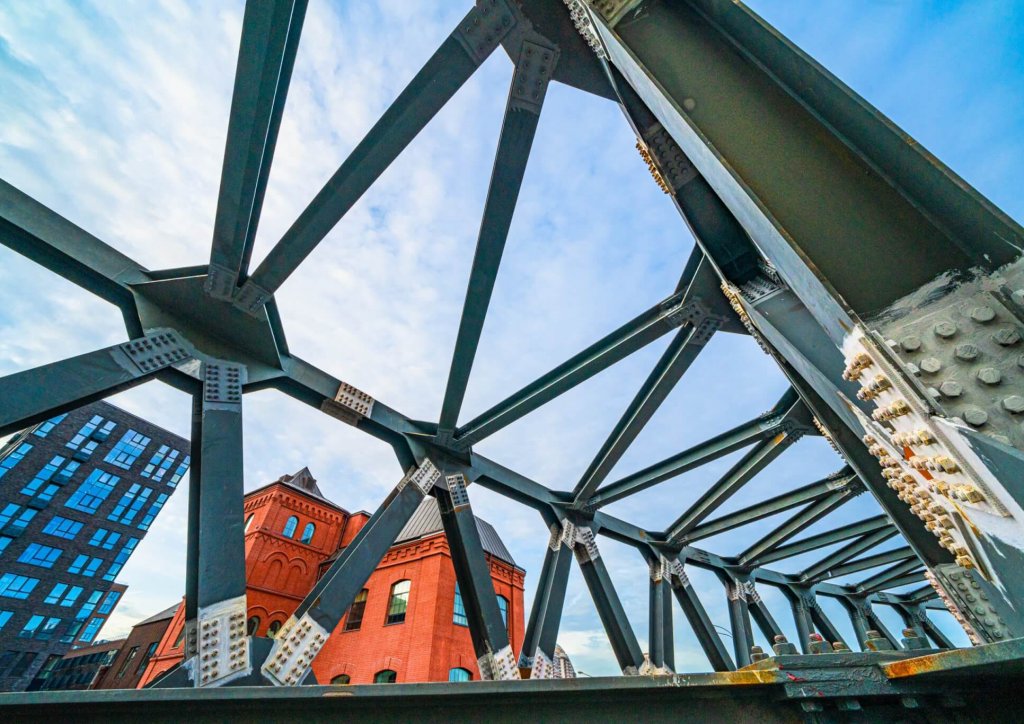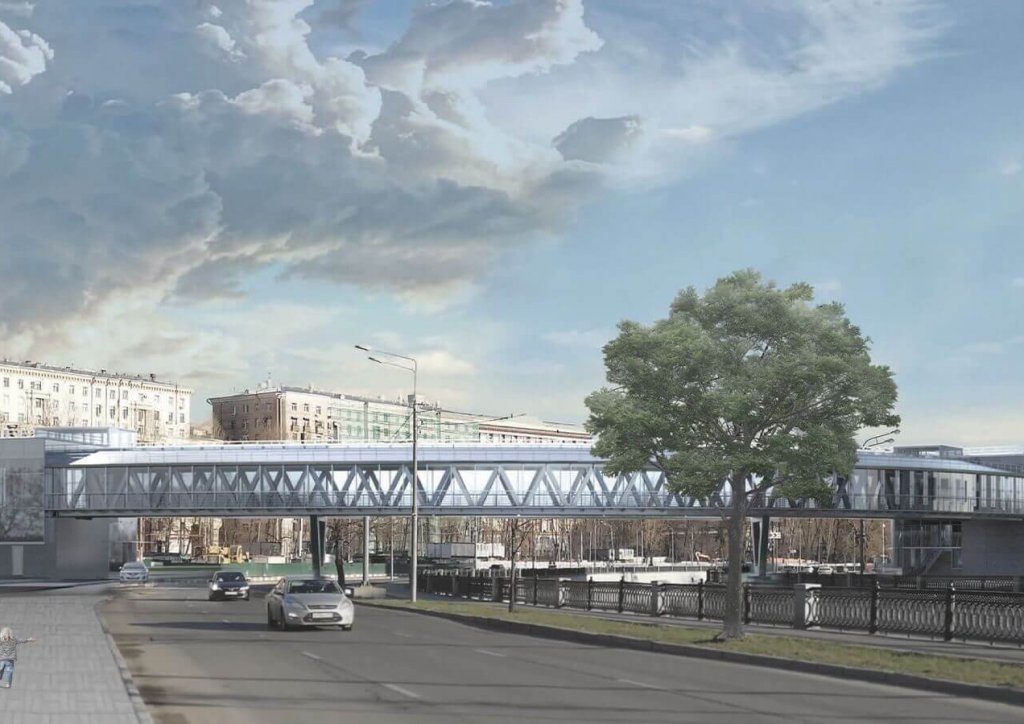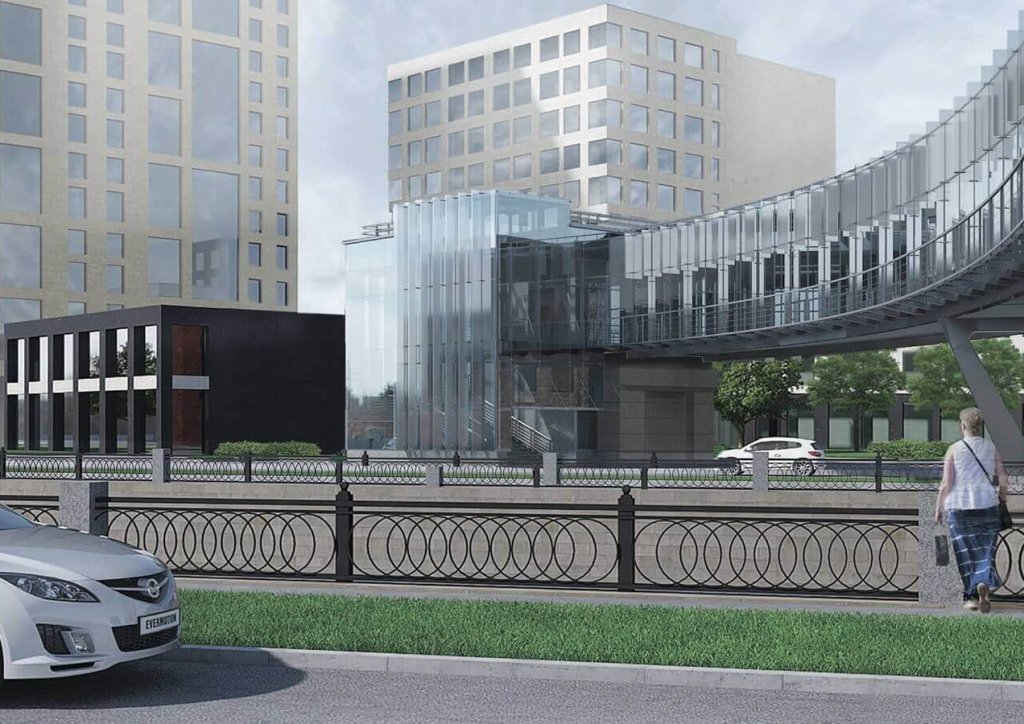 Yuri Kravtsov, General Director of Mosinzhproekt JSC, specified that the length of the arch bridge is 111 meters, the superstructure length is 88 meters.
"On both sides the bridge will be equipped with lifts for people with limited mobility", added Yuri Kravtsov.
The Elektrozavodskaya TIH will integrate stations of the same name on the Arbatsko-Pokrovskaya and Big Circle (BCL) metro lines, as well as the Elektrozavodskaya platform of the Moscow Railway (MK MZD). Besides, there will be parking lots, the nearby streets will undergo renovation, and comprehensive improvement of the adjacent area will be done. In addition, an underground transfer will be built between the two existing metro stations.
The BCL Elektrozavodskaya station opened in 2020 operates now as part of the Nekrasovskaya metro line, together with two other stations on the Big Circle Line – Aviamotornaya and Lefortovo.