It's designed to service the Big Circle Metro Line
"The vertical area levelling is coming to its final point during the excavation process at the construction of the future Aminyevskoye electric depot", said Andrey Bochkarev, Deputy Mayor of Moscow on Urban Planning and Construction.
Mosinzhproekt Engineering Holding is the operator of the Moscow Metro Development Programme.
"To adapt and enhance the terrain to fit new facilities of the electric depot under construction, the area is being vertically levelled by levelling the site by soil cutting or filling as needed. Currently, it is already 95% complete", said Andrey Bochkarev.
According to him, the electric depot is more than one third complete.
According to Yuri Kravtsov, General Director of Mosinzhproekt JSC, a total of 340 thousand cubic metres of soil has been developed as part of the facility construction, which is estimated as 85% of the planned volume.
"At the same time, retaining walls around the depot, buildings of the stabling and repair facility, the administrative and amenity facility, and utilities: compressor station, signalling control, central heat supply station and traction step-down substation, are being constructed. In addition, the power grid, a total of 83 km of high-voltage lines, has been relocated from the electric depot", added the head of the engineering holding.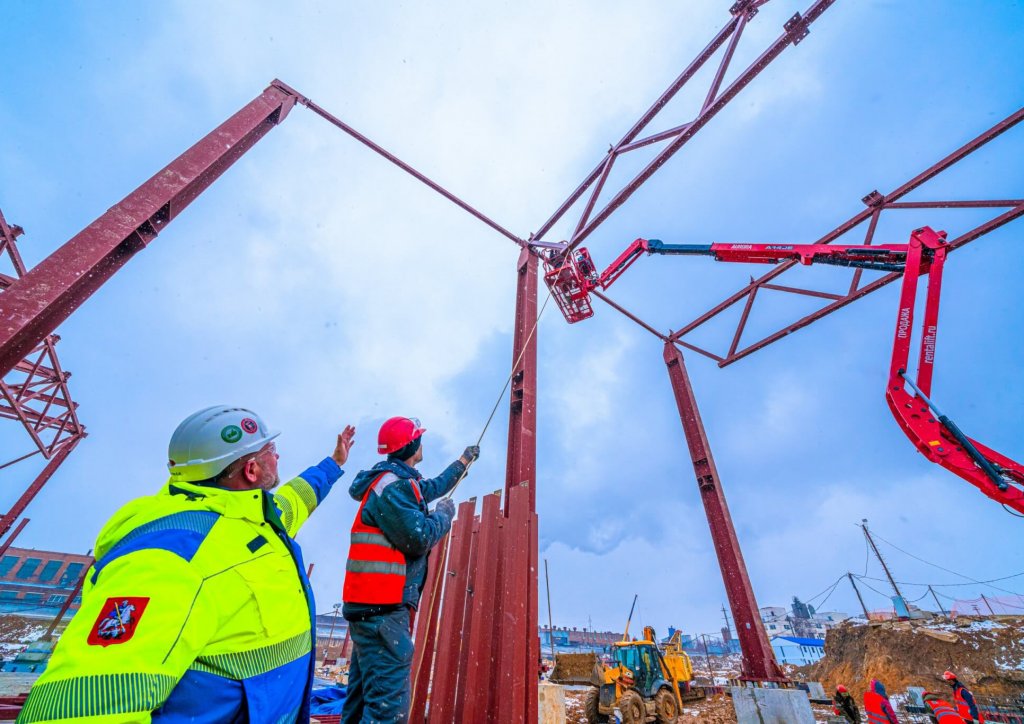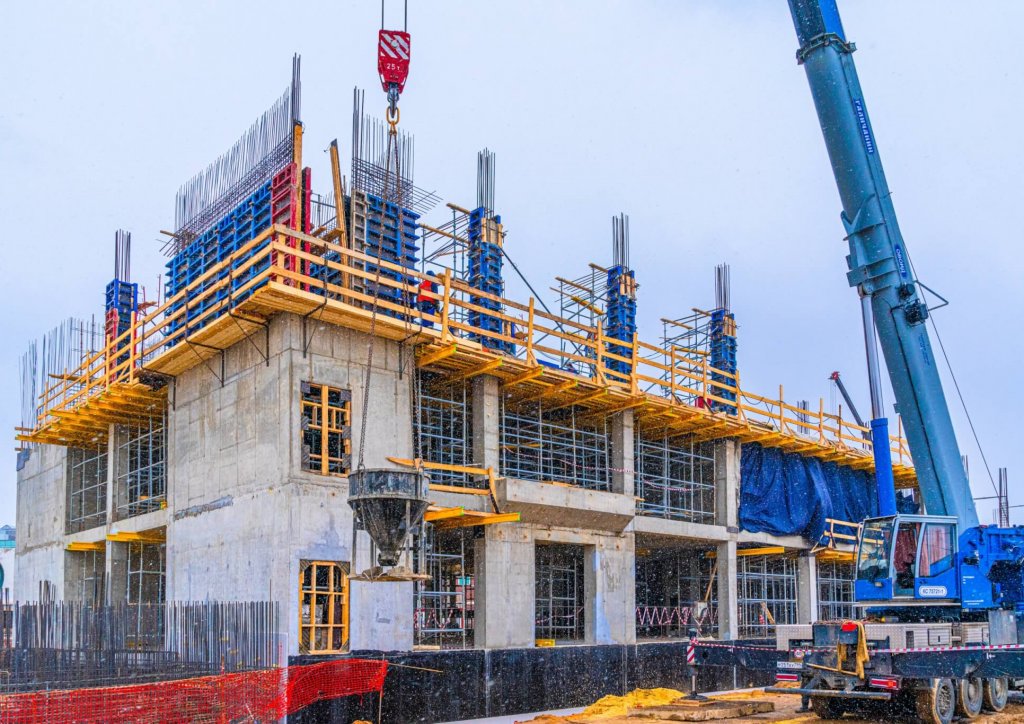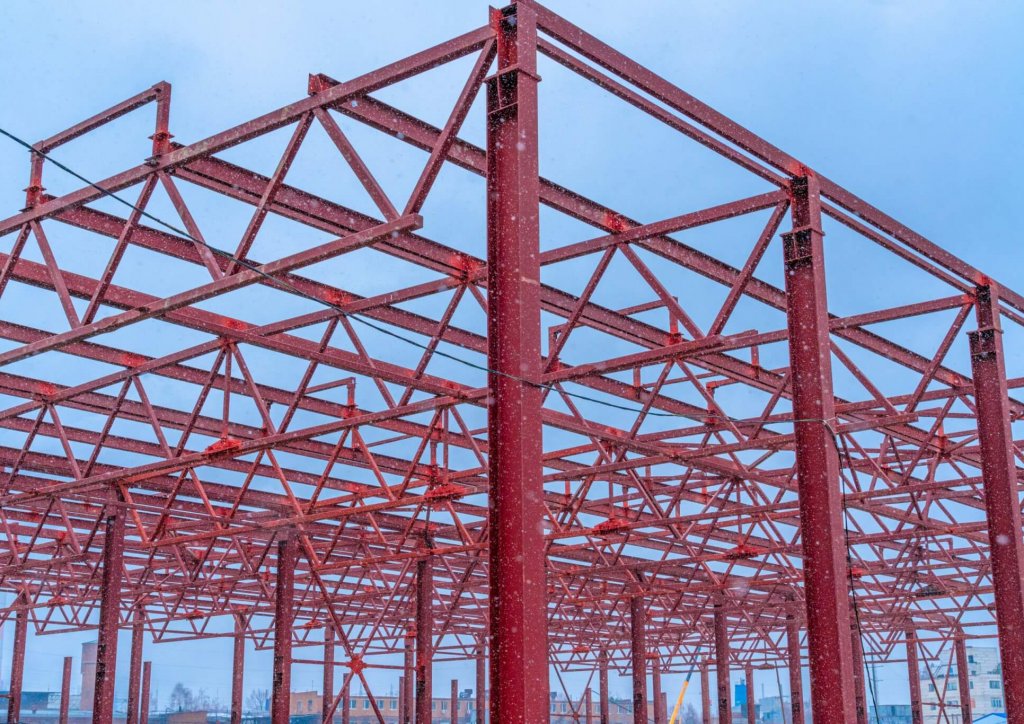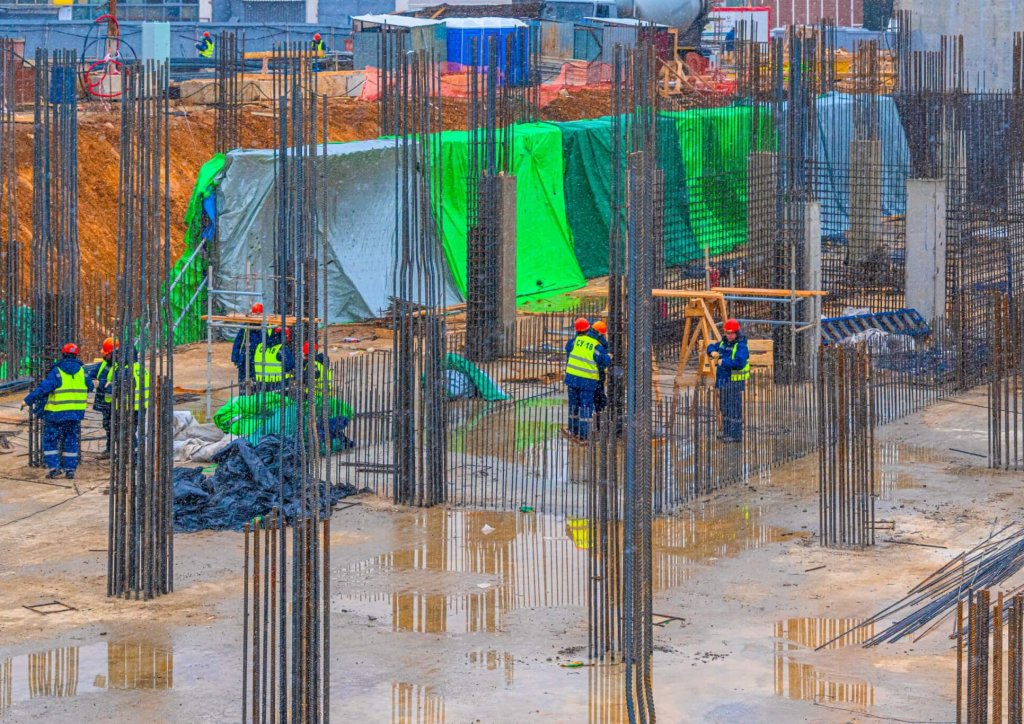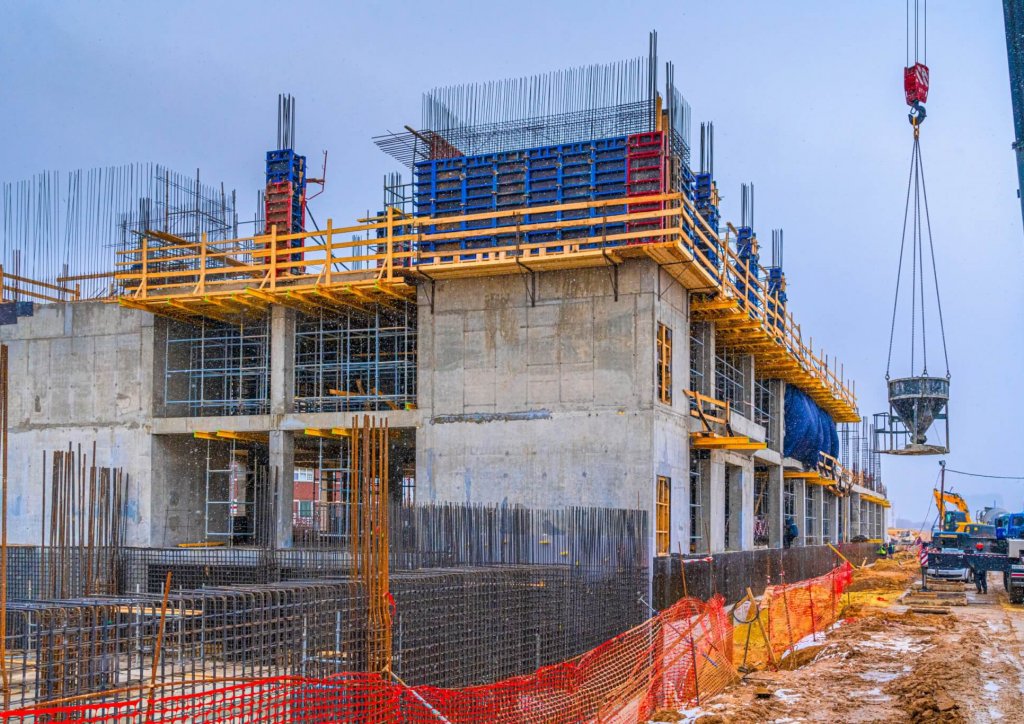 He also recalled that after the completion of the tunneling of the connecting line from the Big Circle Line (BCL) to the Aminyevskoye electric depot at the end of last year for the rolling stock turnover on the Big Circle Line, the construction of spans of the single-track flyover to the exit chamber of the Davydkovo BCL station is currently underway.
Upon completion of all the works, the Aminyevskoye electric depot will serve a rolling stock on the Big Circle Line of the Moscow metro along with the Zamoskvoretskoye and Nizhegorodskoye electric depots.
The Big Circle Line is the flagship and the most ambitious metro construction project in the capital. There will be 31 stations on the 70 km-long line, 22 of which are already servicing to passengers. The BCL will become the longest underground circle line in the world.