The tunneling was carried out in difficult conditions
"The main structures of the second entrance concourse are being built at the Aviamotornaya station of the Big Circle Line (BCL) of the Moscow Metro and an underground corridor between the new entrance and the platform area is being constructed", said Andrey Bochkarev, Deputy Mayor of Moscow on Urban Planning and Construction.
Mosinzhproekt Engineering Holding is a general designer and general contractor to construct new lines and stations of the Moscow metro.
"The second entrance concourse is under construction at the Aviamotornaya BCL station, which temporarily operates as part of the Nekrasovskaya line. Currently, the in-situ concreting is 50% complete: more than 2 thousand cubic metres of concrete have been laid. The architectural and finishing work, granite laying of the floor of the passenger area, is scheduled to start within a month", said Andrey Bochkarev.
According to the Deputy Mayor, the tunneling of the pedestrian underpass from the second concourse to the Aviamotornaya platform area is nearly complete.
"The corridor will provide an easy access to the BCL station from Aviamotornaya and Krasnokazarmennaya Streets, separated from the station by railway tracks. Now, passengers have to make their way round the overpass of the Entuziastov Highway to enter the station", explained Andrey Bochkarev.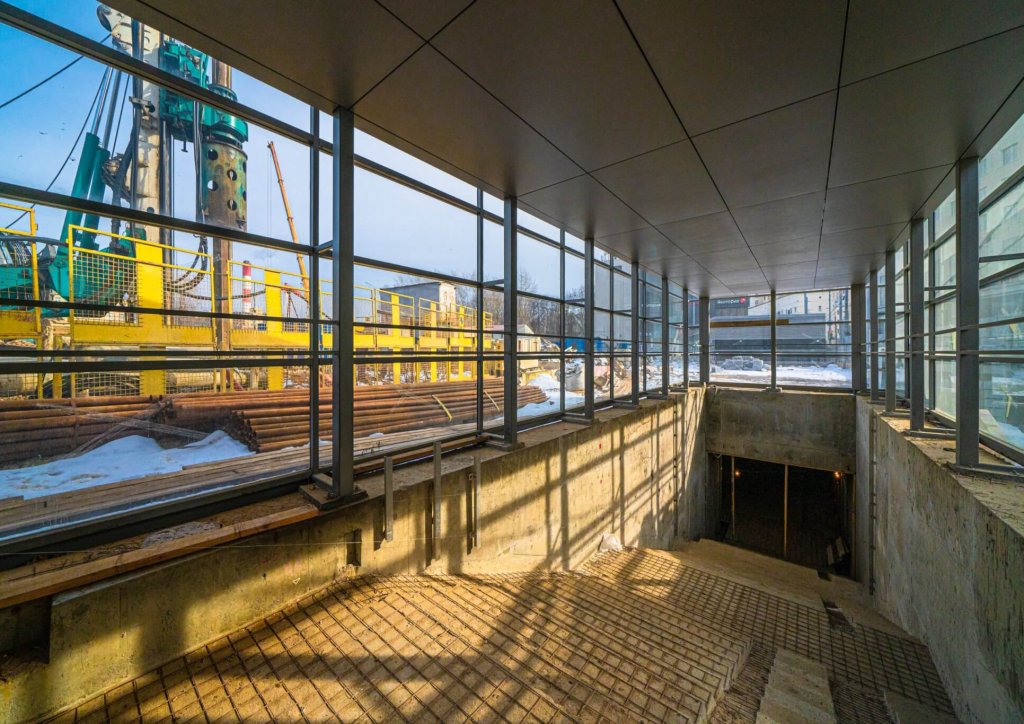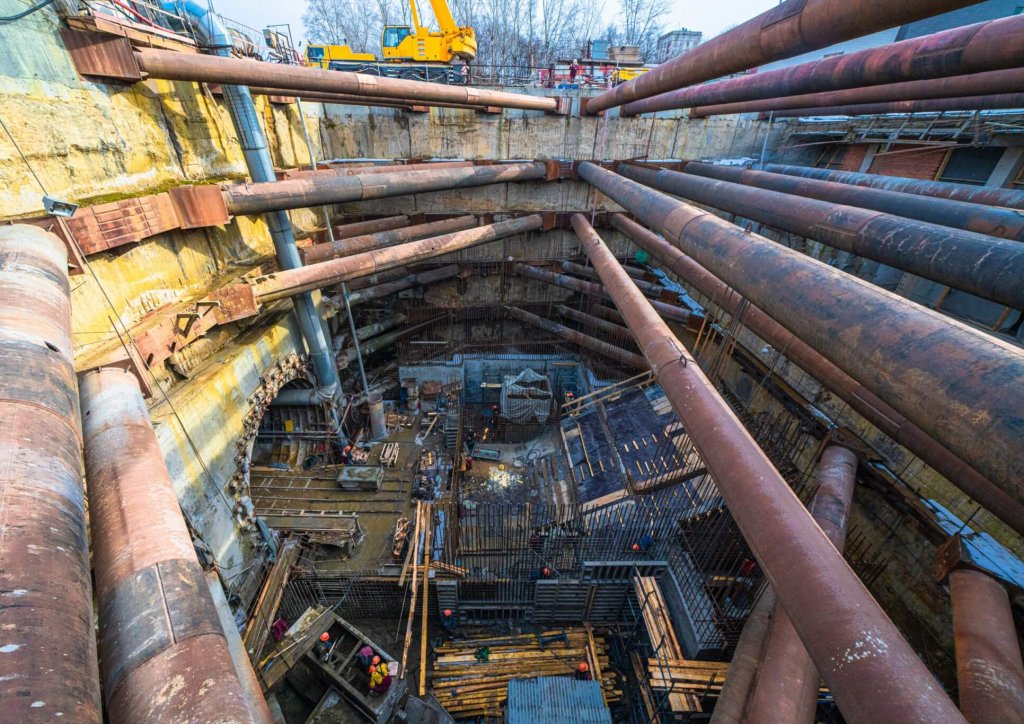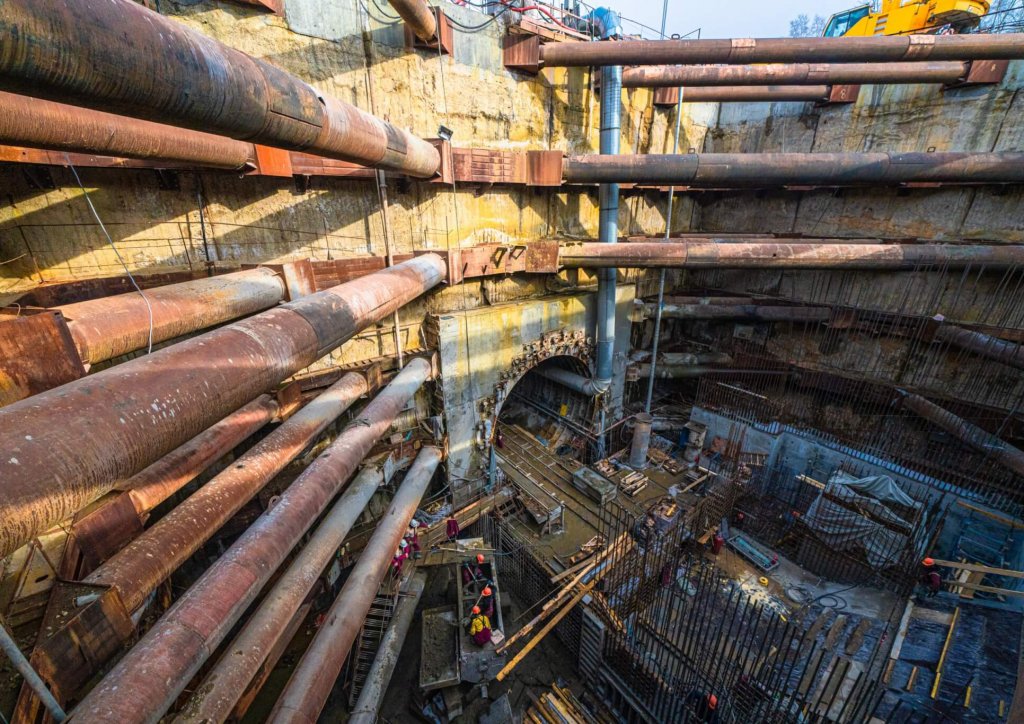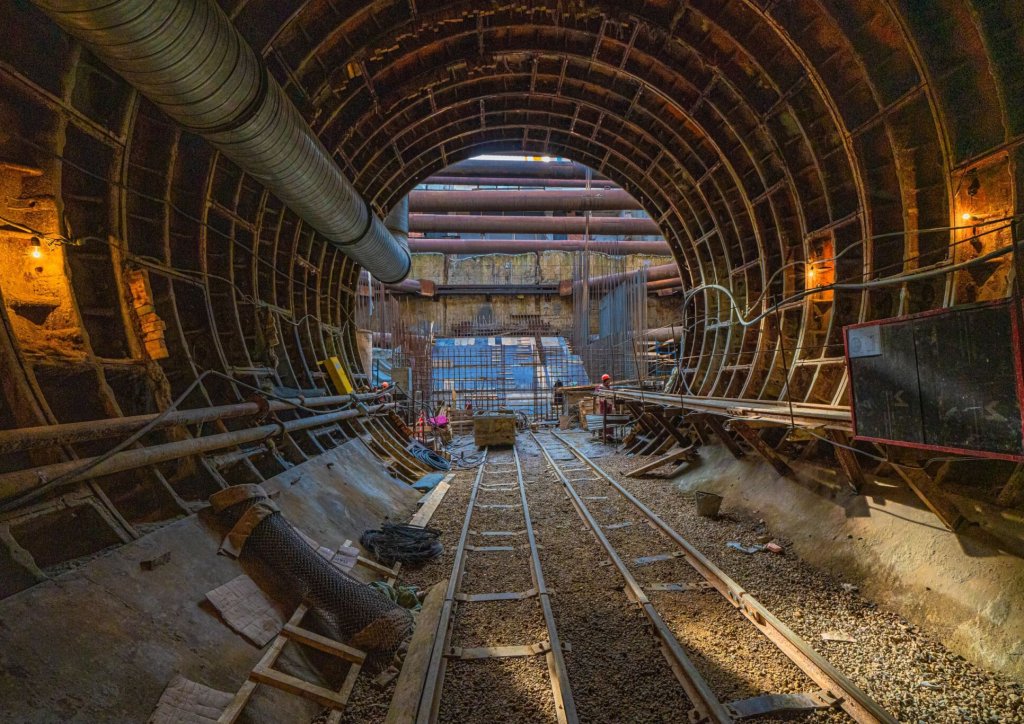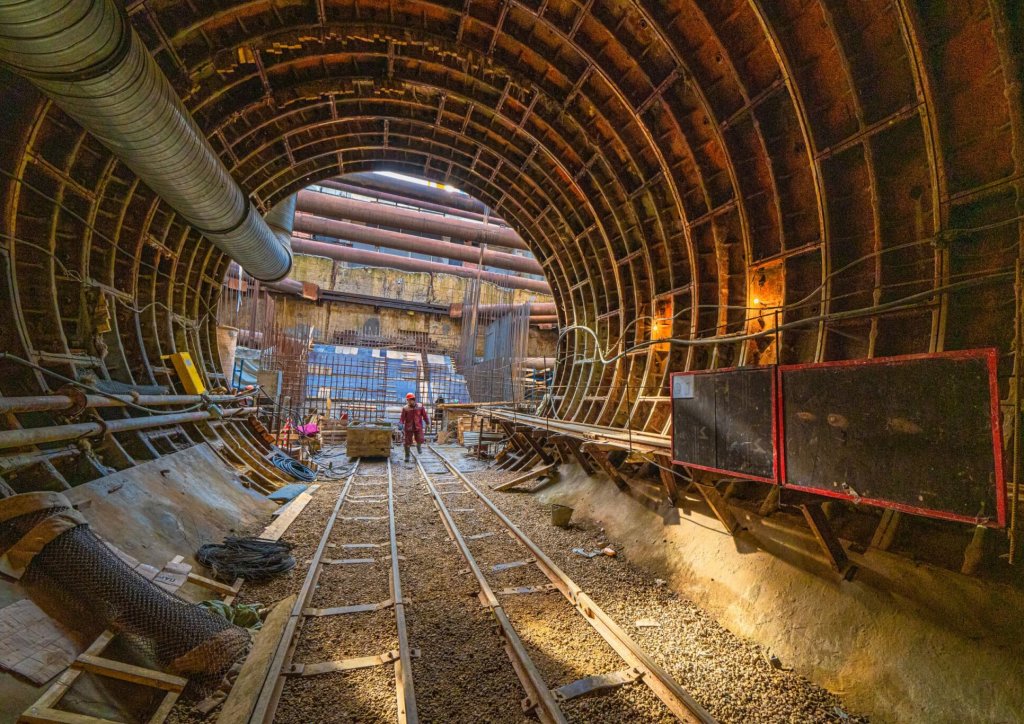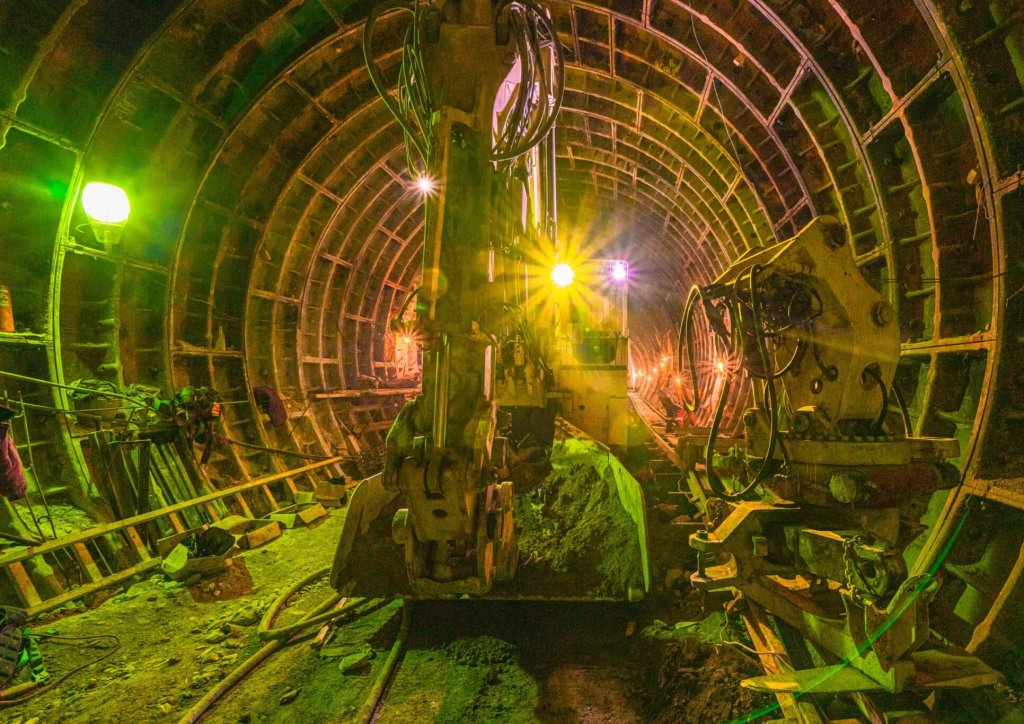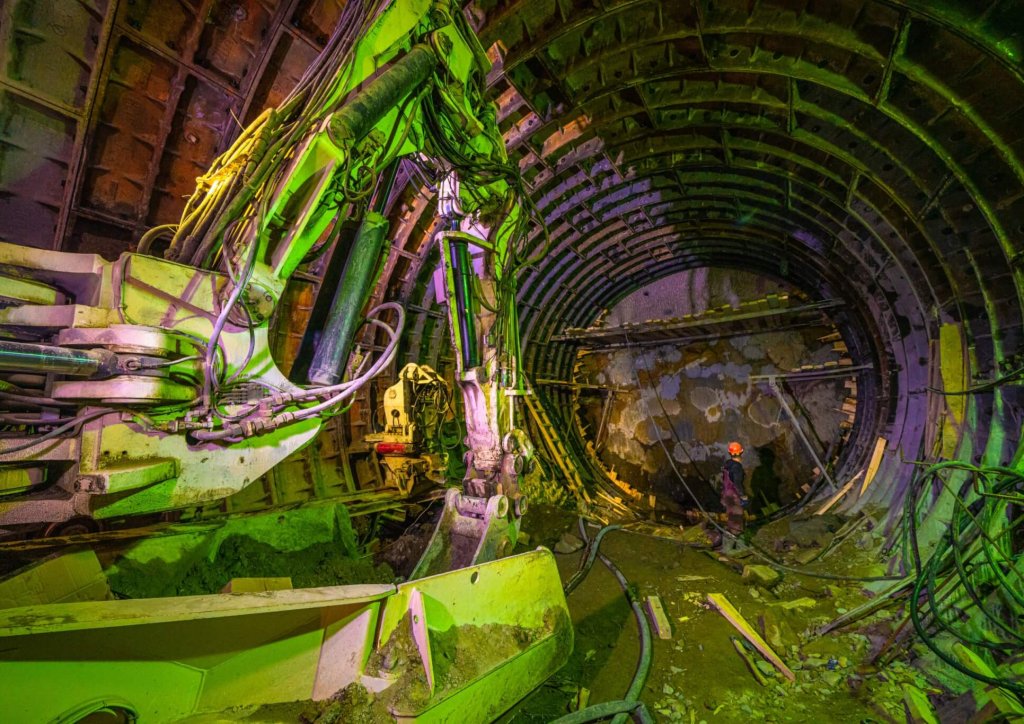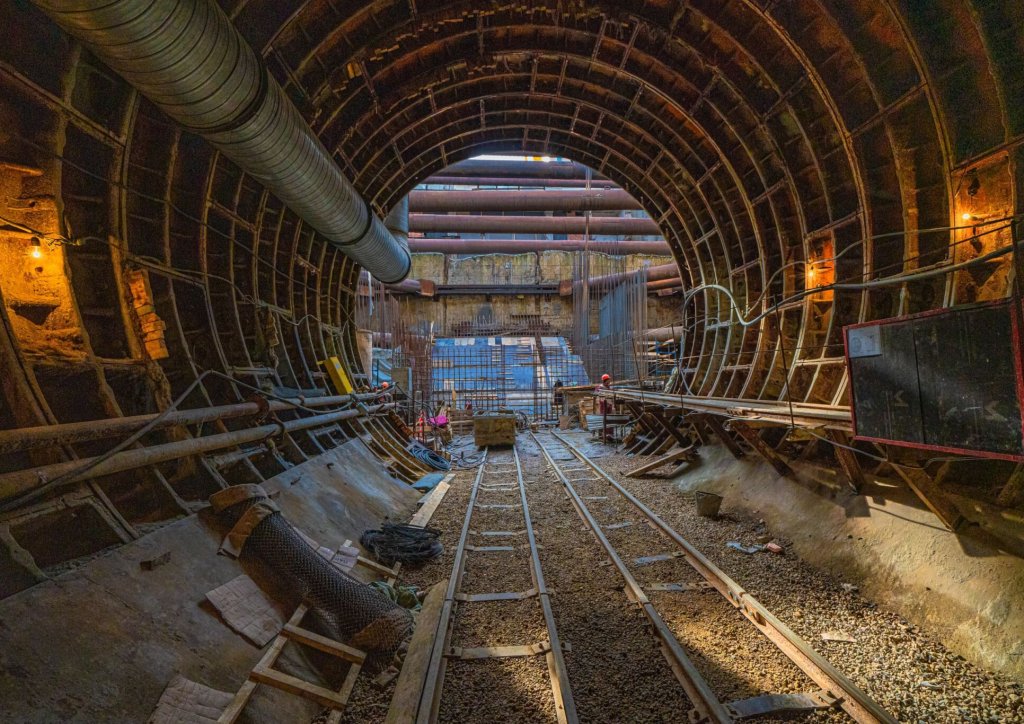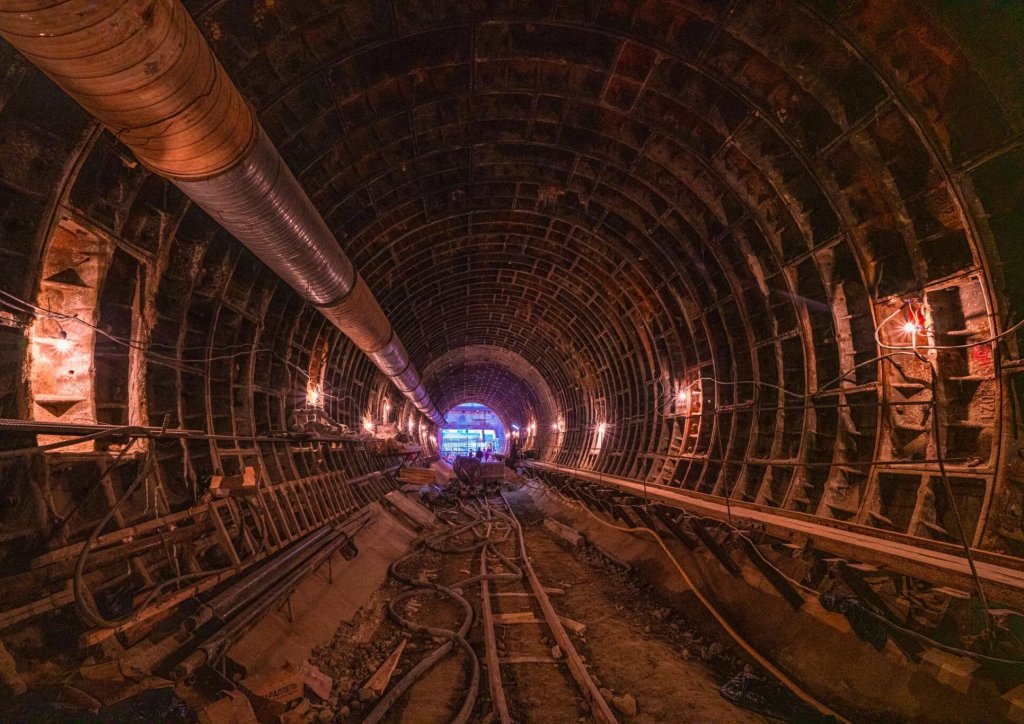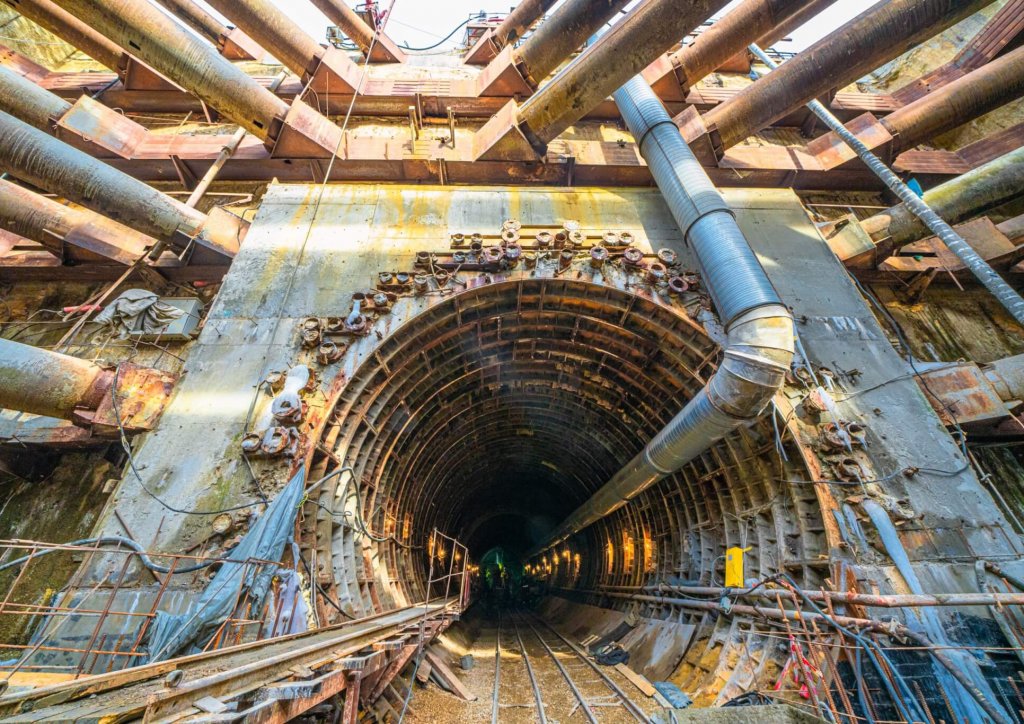 According to Yuri Kravtsov, General Director of Mosinzhproekt JSC, the tunneling of the future underpass was carried out using a tunnelling machine in difficult hydrogeological conditions under the tracks of the existing railway.
"Now, the underpass will be connected with the existing station of the Big Circle Line. Construction of the interchange between the Aviamotornaya BCL station and the Kalininskaya line stations is also underway. In particular, metal insulation is being installed at the junctions of the tunnel lining of different diameters. In-situ concreting is underway in the inclined tunnel, and four escalators are planned to be installed here in summer", specified Yuri Kravtsov.
In addition to the operating Aviamotornaya, Lefortovo and Elektrozavodskaya stations, the north-eastern section of the BCL includes the Sokolniki, Rizhskaya and Maryina Roshcha stations under construction, as well as a connecting line to the Nizhegorodskoye electric depot.
The construction of the Big Circle Line is the main project of the Moscow Metro construction. Its length will exceed 70 km, and it will accommodate 31 stations, 22 of which are already servicing the passengers.