They will lower passengers to a depth of 64.5 meters
"The escalator installation work at the Maryina Roshcha of the Big Circle Line (BCL) under construction is 95% complete", said Andrey Bochkarev, Deputy Mayor of Moscow on Urban Planning and Construction. Mosinzhproekt Engineering Holding is a general designer and general contractor to construct new lines and stations of the Moscow metro.
"At the moment, installation work, as well as activities to prepare the escalators for testing, are being carried out. The overall construction readiness of the Maryina Roshcha station complex is more than 71%," said Andrey Bochkarev.
According to him, the general construction readiness of the north-eastern section of the BCL, which includes the Maryina Roshcha and Rizhskaya deep level underground stations, as well as the Sokolniki station is 72%.
In turn, Yuri Kravtsov, General Director of Mosinzhproekt JSC, reminded that the longest escalators in the Moscow metro are being installed at the Maryina Roshcha station with an inclined tunnel length of 130 meters. They will lower passengers to a depth of 64.5 meters.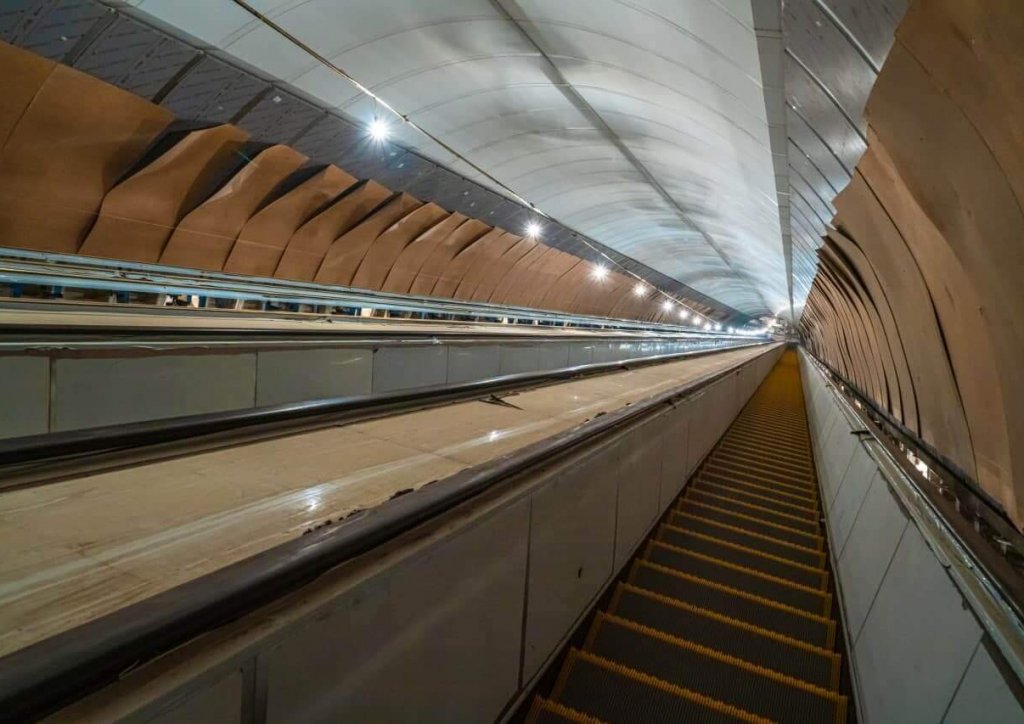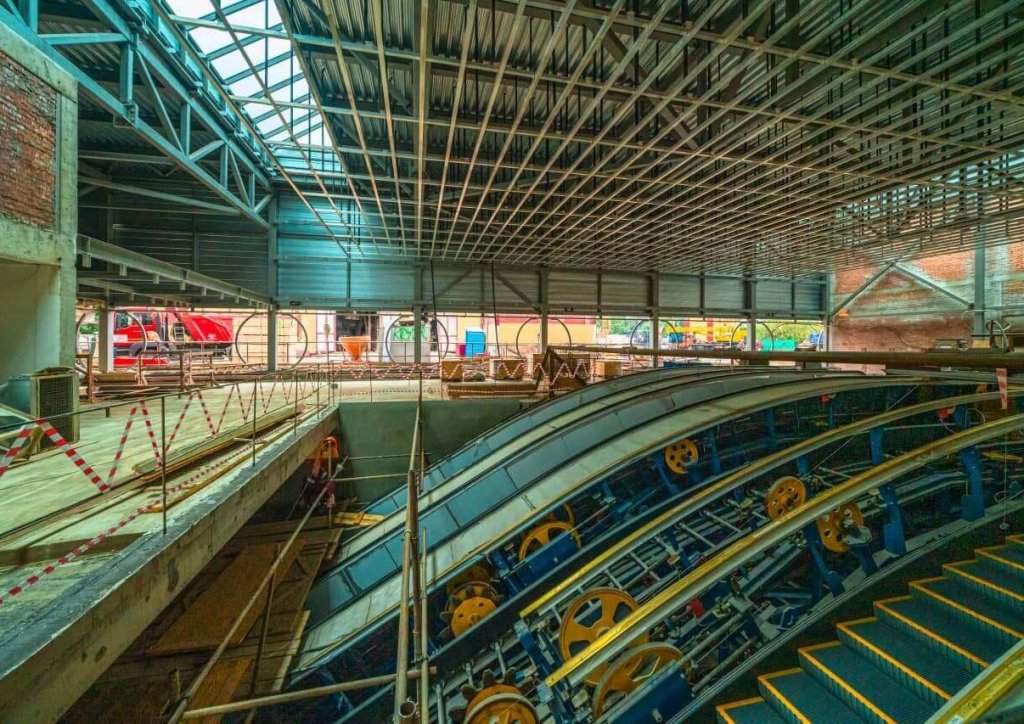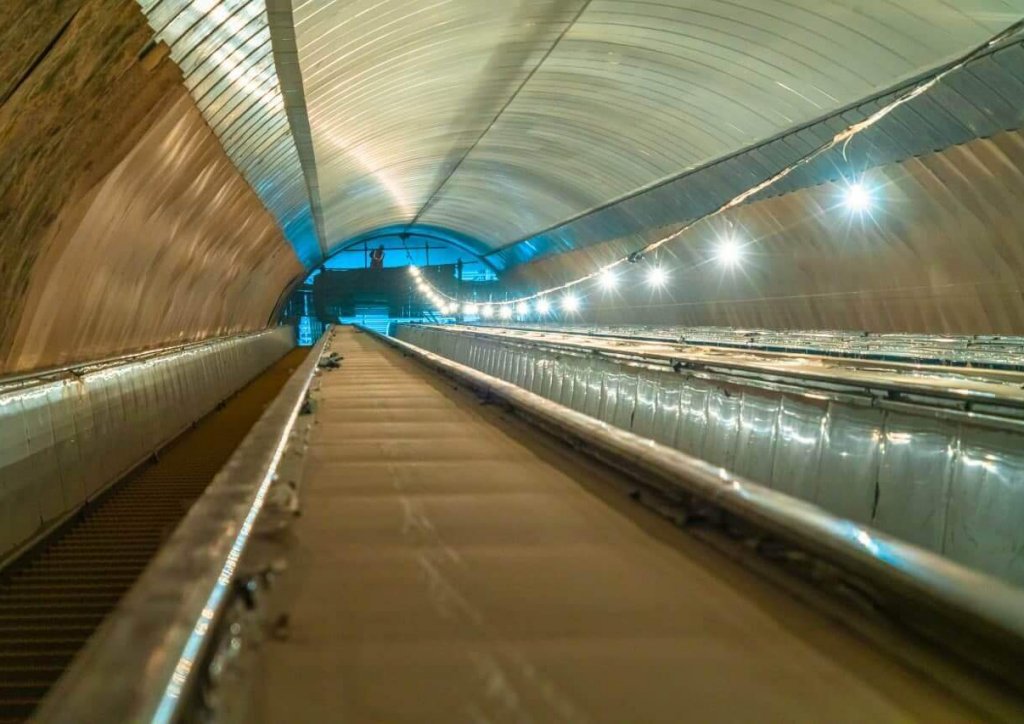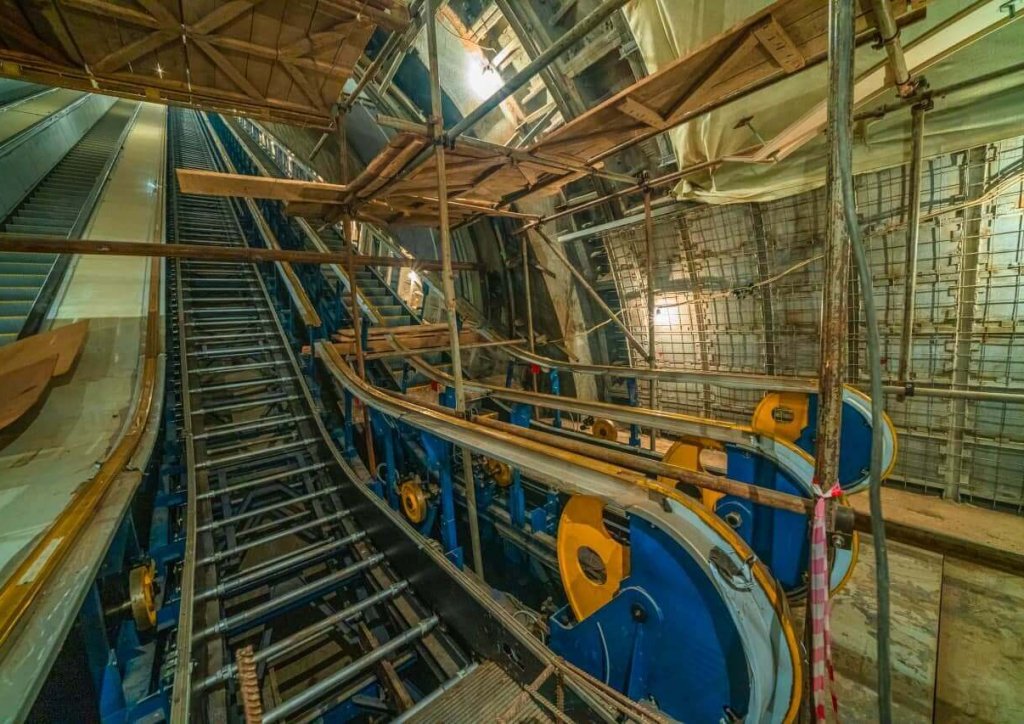 "At the moment, the tunnelling work is continuing at the station, engineering systems are being installed and the architectural finishing of the passenger zone is already more than a third completed. All works are being carried out in restricted conditions at a depth of more than 60 meters," explained the holding head.
He also added that the rigid base and track structure of the running line from Maryina Roshcha to the existing Savyolovskaya BCL station is more than 80% complete.
Earlier, it was reported that the Maryina Roshcha station of the BCL would form a major transport hub, where it would be possible to change not only to the pale green line, but also to the MCD-2.
The Big Circle Line is a flagship project of the Moscow metro and one of the largest in the world. There will be 31 stations located on the 70-kilometre line, 12 of which are already open to passengers, with 9 new and one renovated station set to open before the end of 2021.