The station is 90% complete for the moment
"Installation of decorative panels on the ceiling has started at the Sokolniki station under construction on the northeastern section of the Big Circle Line (BCL) of the Moscow Metro", said Andrey Bochkarev, Deputy Mayor of Moscow on Urban Planning and Construction.
Mosinzhproekt Engineering Holding is a general designer and general contractor to construct new lines and stations of the Moscow metro.
"A total of 195 panels will be installed with the puzzle area of 1,450 square meters. The station is 90% complete for the moment," Bochkarev said.
According to him, the main in-situ concreting and excavation of the pit of the first concourse adjacent to the Sokolnicheskaya line are completed at the site, concrete laying has started.
"The second concourse is almost ready, the builders will just need to install the elevator shaft. In parallel, the construction of the interchange hub between the two stations of the same name is underway: dismantling of the facing and structures of the existing pedestrian passage will start in the near future," explained the Head of the Moscow Complex of Urban Planning Policy and Construction.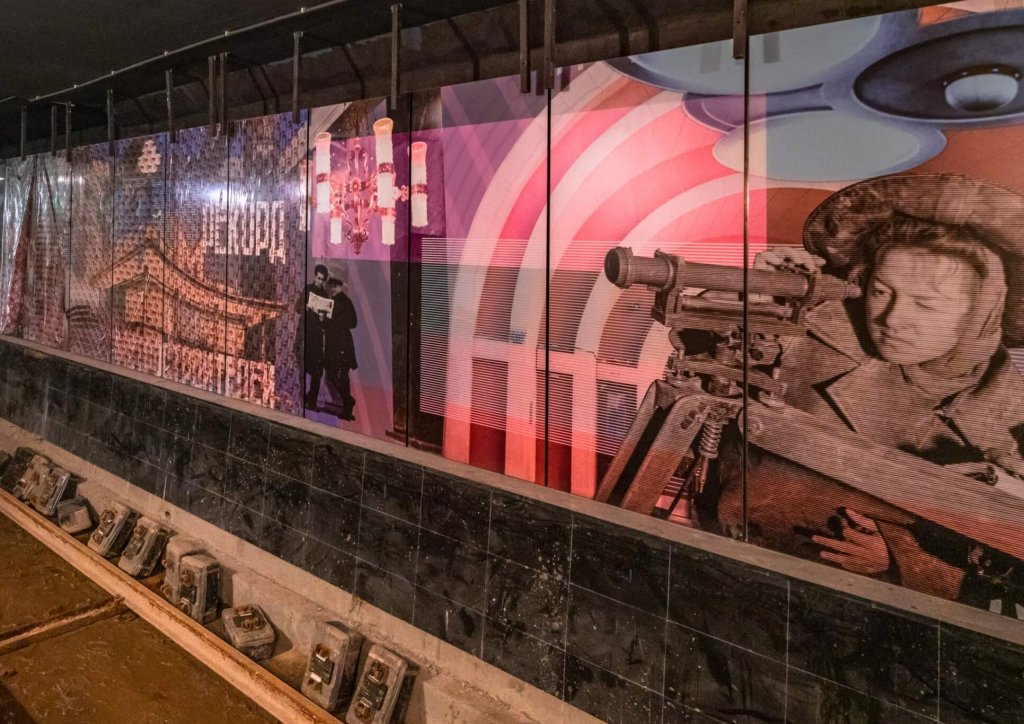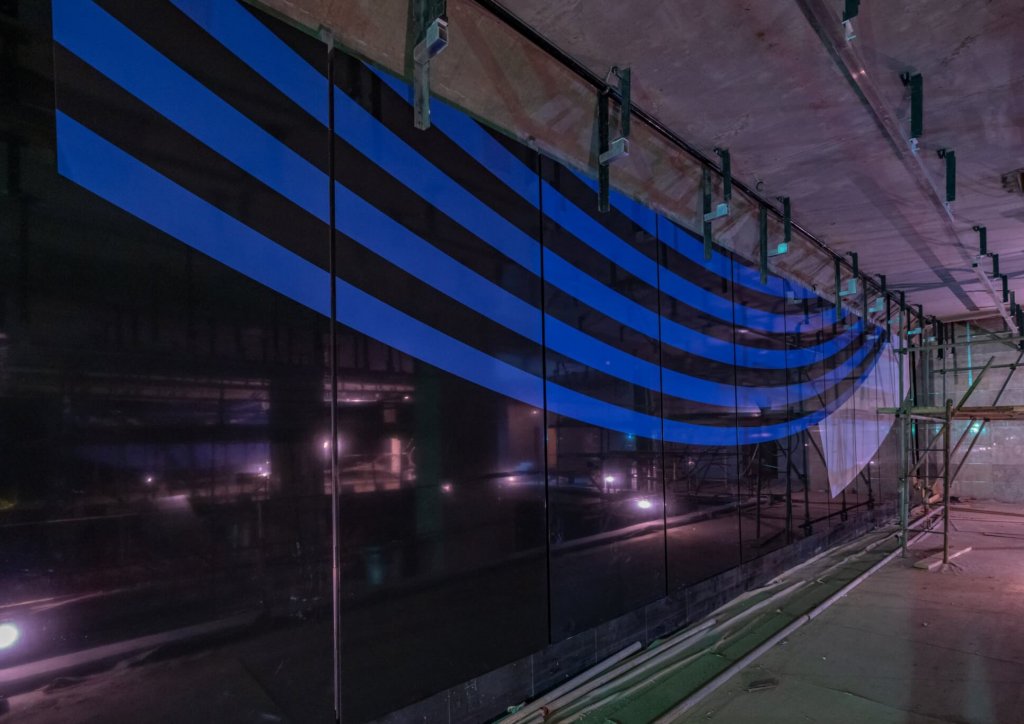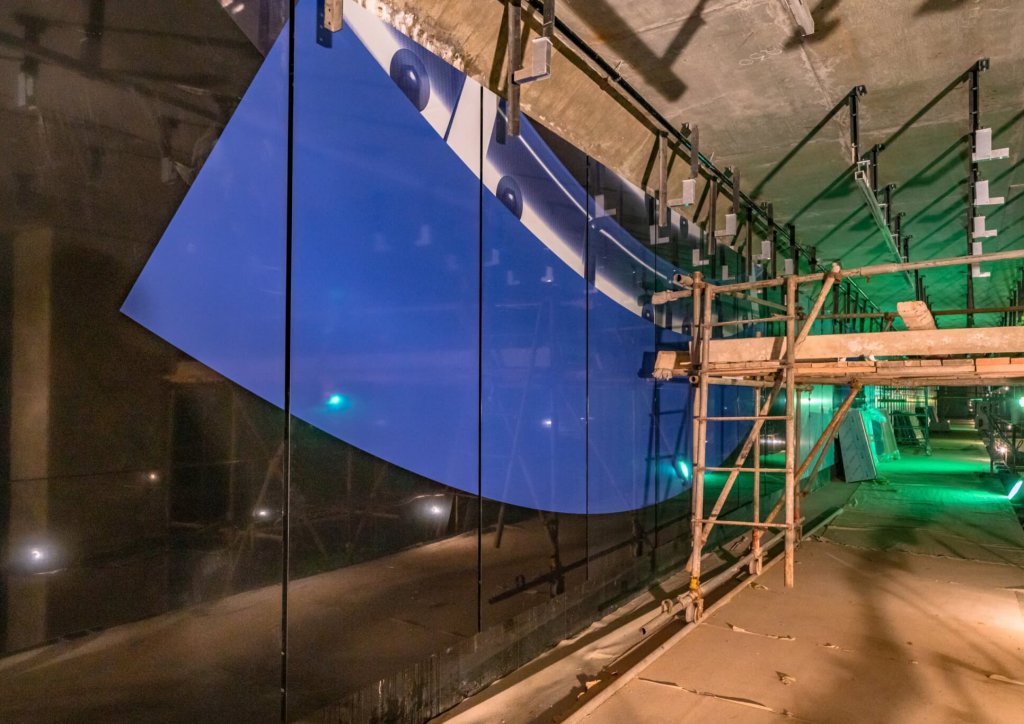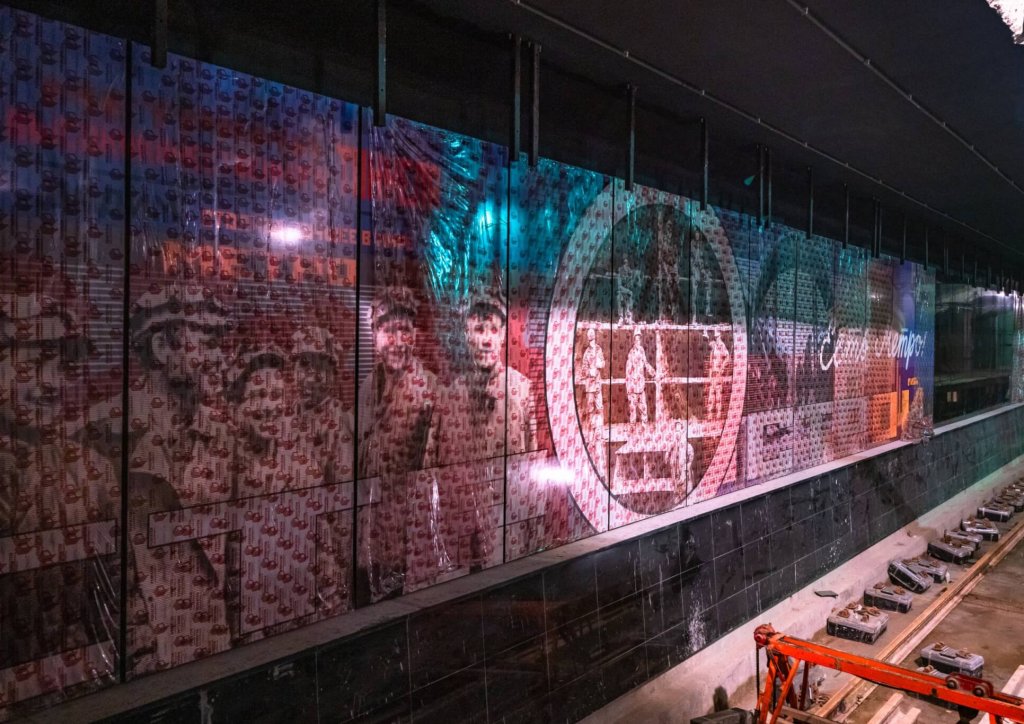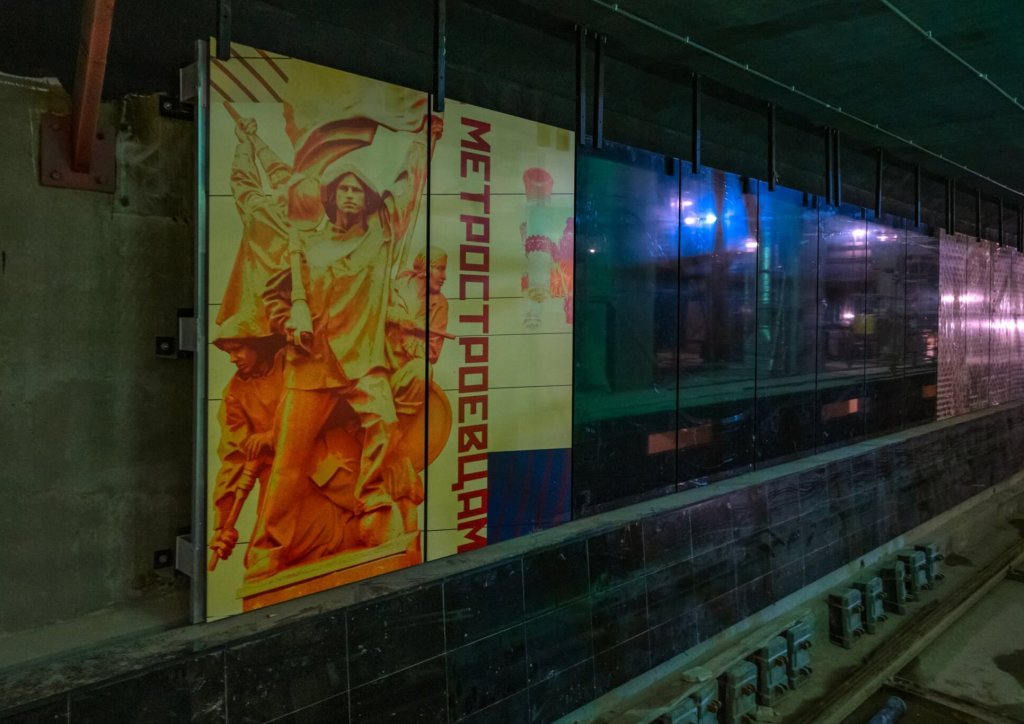 The ceiling panels will be the final element in the art shape of the Sokolniki station, dedicated to the history of metro engineering. The size and weight of the panels are twice as large as those on the track walls. Now the builders have begun installing a sample of 120 square metres to join the pattern elements.
A new BCL station is being built on Sokolnicheskaya Square. Exits from the north concourse lead to the underpass under the Sokolnichesky Val, to the Sokolniki Park and the tram reversal ring. It will be possible to exit Rusakovskaya Street and change to the station of the Sokolnicheskaya metro line via the southern concourse.
Recall that the territory landscaping has started near the Sokolniki station: a linden alley will be arranged from the metro exit to the park, including flower beds and benches.
The northeastern section of the BCL includes six stations. The Maryina Roshcha, Rizhskaya, and Sokolniki stations are currently under active construction, and the Lefortovo, Aviamotornaya, and Elektrozavodskaya stations are already open and temporarily operating as part of the Nekrasovskaya line.
The Big Circle Line is the main metro construction project in the capital. The BCL will be 70 km long, it will include 31 stations. There are already 12 stations operating for passengers, and 9 new ones and the reconstructed one will be commissioned by the end of the year.