Installation of the biggest one out of 12 mosaic panels has started at the Nagatinsky Zaton station on the eastern section of the Big Circle Line (BCL) of the Moscow Metro, said Andrey Bochkarev, Deputy Mayor of Moscow on Urban Planning and Construction.
Mosinzhproekt Group of Companies is a general designer and general contractor to build the new lines and stations of the Moscow Metro.
"While developing the appearance of the station, we have considered its location in the Nagatinsky Zaton area, so the design is dedicated to the inhabitants of the rivers of the Moscow region. The main artistic element in the design of the station will be 12 mosaic panels depicting realistic fish. Currently, work has begun on the installation of the largest of them, "Pike", of about 14 by 3.6 meters," said the Deputy Mayor.
He also added that six mosaic images will be placed on each track wall. "Four compositions have already been installed on one of the walls – "Crucian carp", "Gobiidae", "Chinese sleeper", and "Squalius cephalus," specified the head of the Moscow Complex of Urban Planning Policy and Construction.
As noted by Konstantin Maslakov, General Director of MIPSTROI 1 (the leading building contractor of Mosinzhproekt Group), preparations are underway for the installation of panels on the opposite platform – the track wall will be decorated with "Burbot" (13 by 3.5 meters) and "Perch" (5.3 by 2.7 meters) in the near future.
"All the fish images are made of natural stone and the smalt decorative material using a mosaic panel technique. In the art workshop, the small elements of the mosaic are assembled into larger pieces and then delivered to the station. Marble is carefully sawed directly at the station for the shape of each part of the mosaic, then all the elements are assembled into a single composition. Painstaking work is being implemented," said Konstantin Maslakov.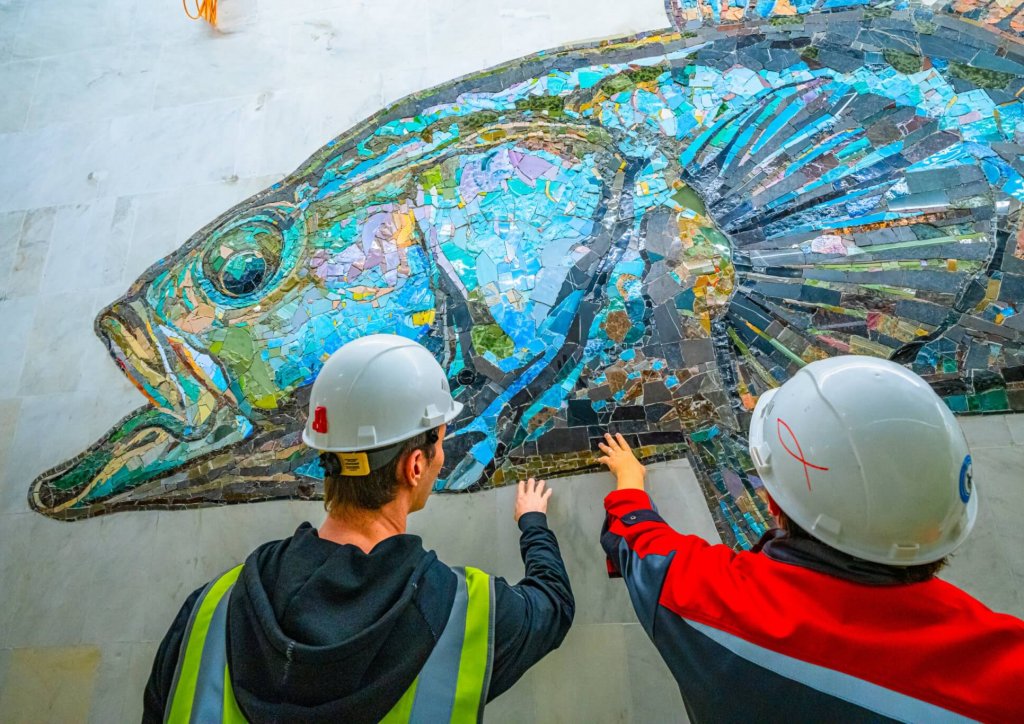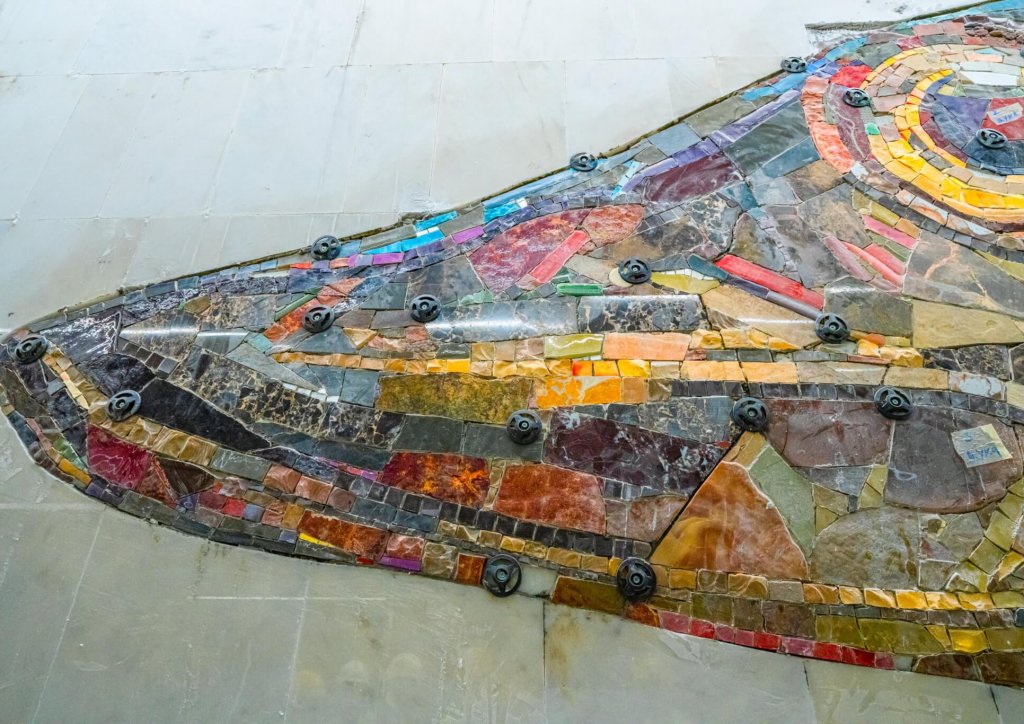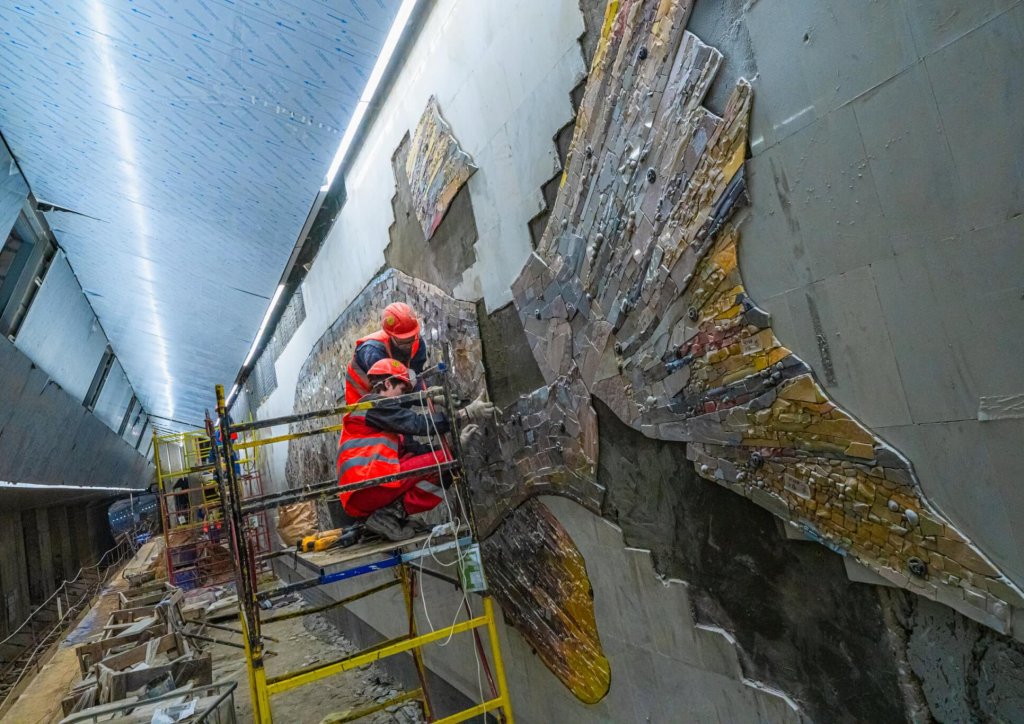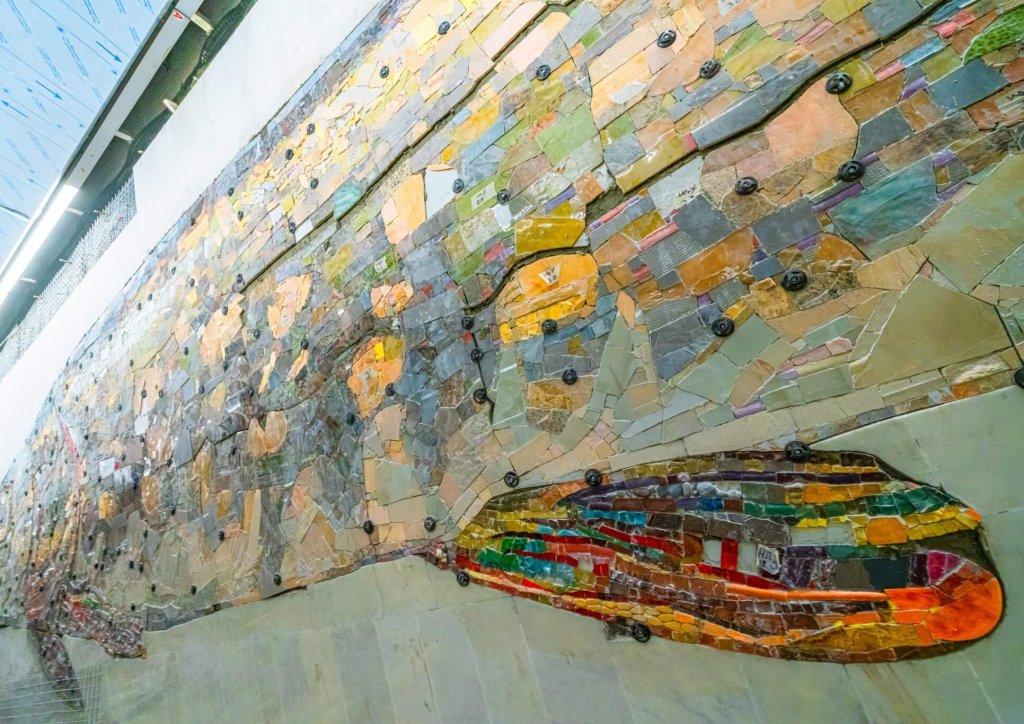 He also added that images of the 11 fish would also be presented in the pedestrian gallery – they would be made in metal in a reduced size.
Recall, the eastern section of the BCL with a total length of 11 km includes four stations: Klenovy Bulvar, Nagatinsky Zaton, Pechatniki and Tekstilshchiki Its opening will improve the transport accessibility for a number of districts in the south-east of Moscow.
The Big Circle Line is the main metro construction project in the capital. Its length will exceed 70 km, and it will accommodate 31 stations, 22 of which are already open to passengers. The Big Circle Line will link the existing and prospective lines of the Moscow Metro.