Today, the holding is actively implementing and using BIM-technologies
Mosinzhproekt Institute LLC, a member of the Mosinzhproekt Engineering Holding, is acknowledged BIM Company of the Year by Autodesk, a major software developer, as part of the BIM Leaders Club of Russia. The award is given for achieving significant results in the design of facilities based on Building Information Modeling (BIM). This was reported by Yuri Kravtsov, General Director of Mosinzhproekt JSC.
"Acting as the operator of several key urban planning programs of the Russian capital, the holding pays great attention to the use of advanced technologies in design and construction, including BIM. Being titled BIM Company of the Year confirms that we are moving in the right direction. This is an important award both for the Institute and for the entire Mosinzhproekt Holding," noted Yuri Kravtsov.
As explained in the holding, the portfolio of projects developed using the Building Information Modeling currently includes unique public buildings, metro facilities, and infrastructure projects.
"Using BIM technology enables to design large-scale and complex structures more efficiently. Following the global trends in design and construction processes digitalization, Mosinzhproekt Institute is constantly increasing the project pool developed using BIM," said Rustam Cherkesov, Director of Mosinzhproekt Institute LLC.
According to him, the Institute's specialists applied the Building Information Modeling when designing the Terekhovo and Kuntsevskaya metro stations of the Big Circle Line and at one of the flagship facilities of the Russian capital, the construction of the group of buildings of the National Space Center. "Currently, the BIM model of the facility, formed following the requirements of the Moscow State Expertise with the assignment of the appropriate classifiers to all elements, is under examination," said the Director of the Institute.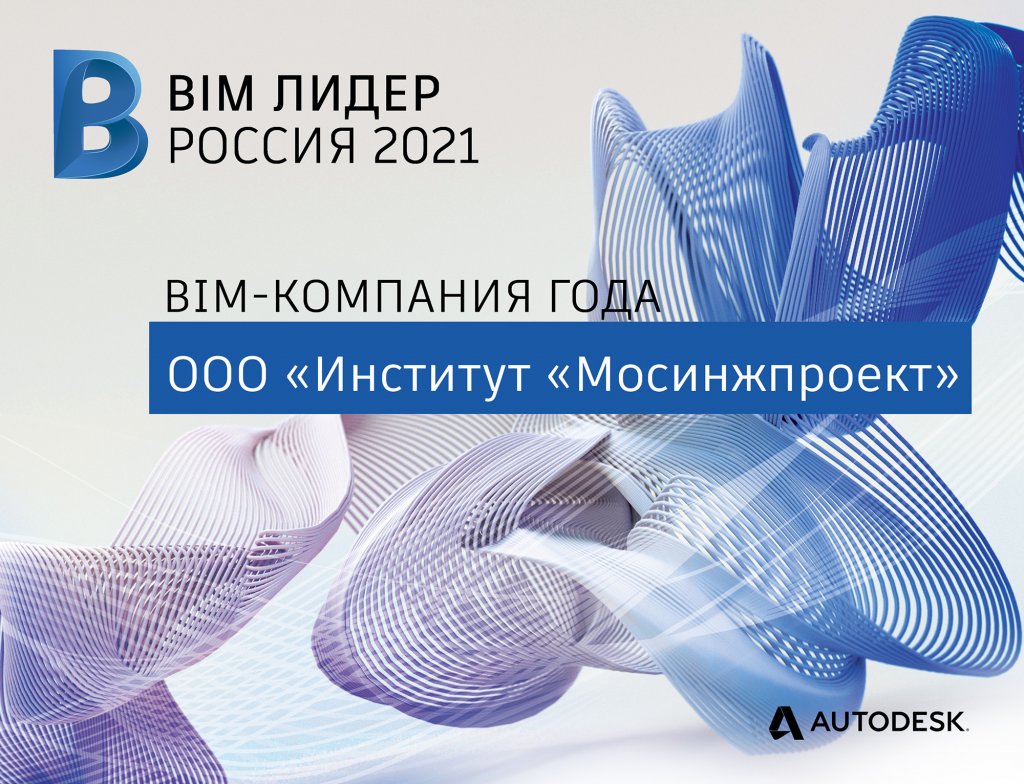 We would like to remind you that Mosinzhproekt Engineering Holding is currently working on the BIM Competence Center development: the first wave of BIM specialists and the design department specialists recruitment has been completed, the first stage of basic course training has been carried out, and the distance learning program for the company's employees has been formed.
"Our goal is not only to design facilities in BIM but also to implement a methodology that will cover all production processes," emphasized Yuri Kravtsov.
For the first time, Mosinzhproekt Holding applied Building Information Modeling during the Luzhniki stadium reconstruction: a structural model was created with all the utility systems of the Big Sports Arena embedded. Irina Viner-Usmanova Palace of Gymnastics in Luzhniki, opened on the territory of the Luzhniki Olympic Complex, was also designed using elements of BIM technology.
Autodesk is the world's largest provider of software for industrial and civil engineering. Each year the company identifies BIM-leaders among the major Russian design, architectural, and construction organizations that have achieved outstanding results applying BIM technology.