Construction is carried out without suspending the navigation in the Novinki backwater
"The superstructure of the bridge across the Novinki backwater on the grounds of the former ZIL industrial zone is completed by a quarter", said Andrey Bochkarev, Deputy Mayor of Moscow on Urban Planning and Construction.
Mosinzhproekt Engineering Holding is a managing company for the construction project.
"Overall construction completion of the bridge is 45%, eight out of nine supports and a slipway platform are already built, and around 1000 tons of the superstructure steelwork were mounted on the latter", said the Deputy Mayor.
He specified that in order to build supports in the river course, the artificial islands, subject to removal at a later stage, were installed so that the structures would be directly in water.
Yuri Kravtsov, General Director of Mosinzhproekt JSC, specified that construction of the bridge is carried out without suspending the navigation in the Novinki backwater.
"The bridge rests on two piers, both already erected, and have the height of 9.5 and 10 metres. The head clearance is calculated in such a way that the vessels could surely pass the backwater towards the quay upon completion of the bridge construction", said Yuri Kravtsov.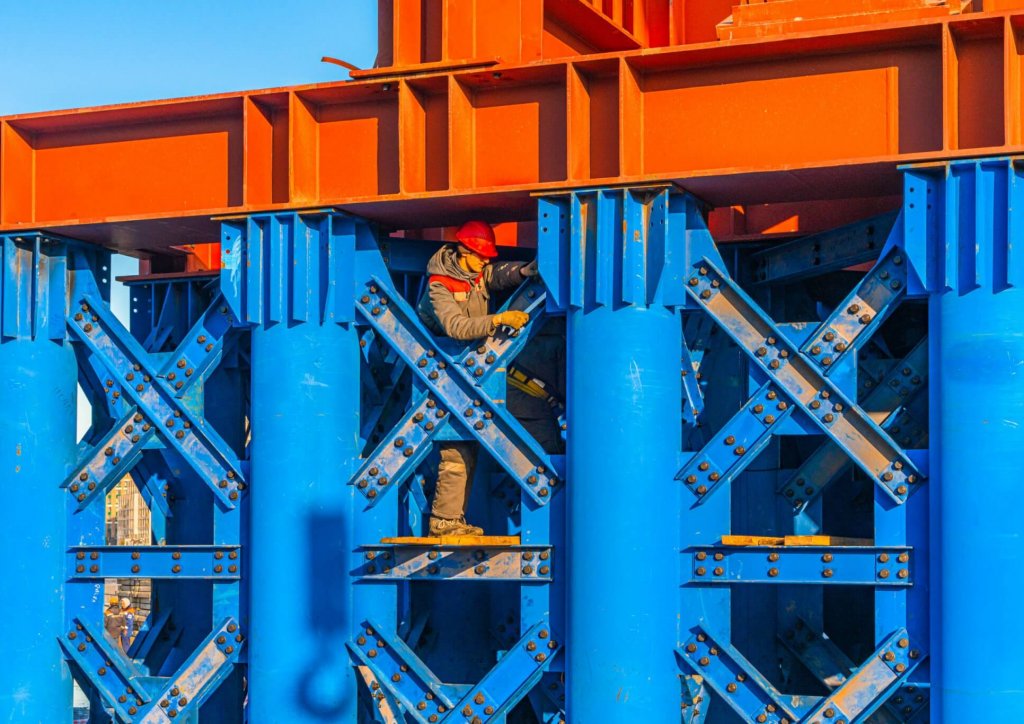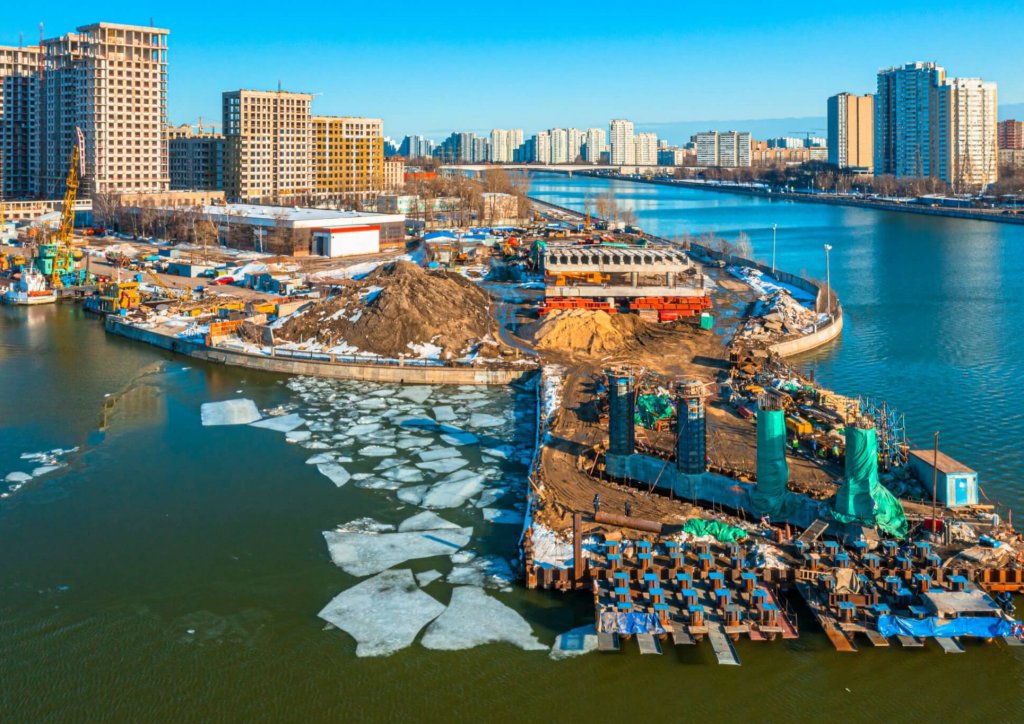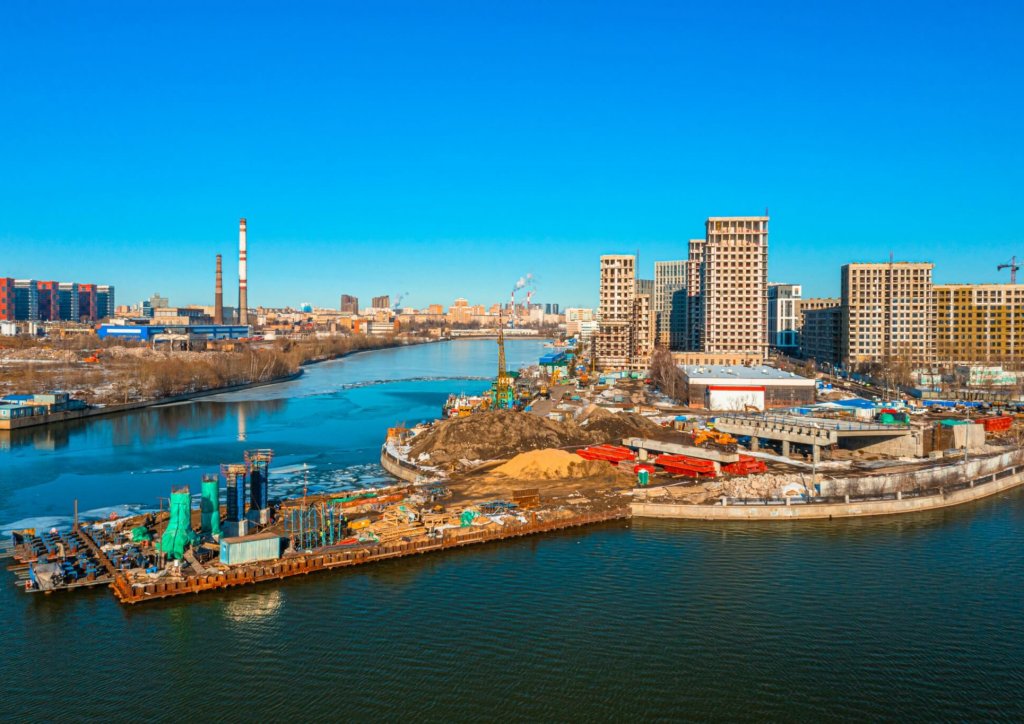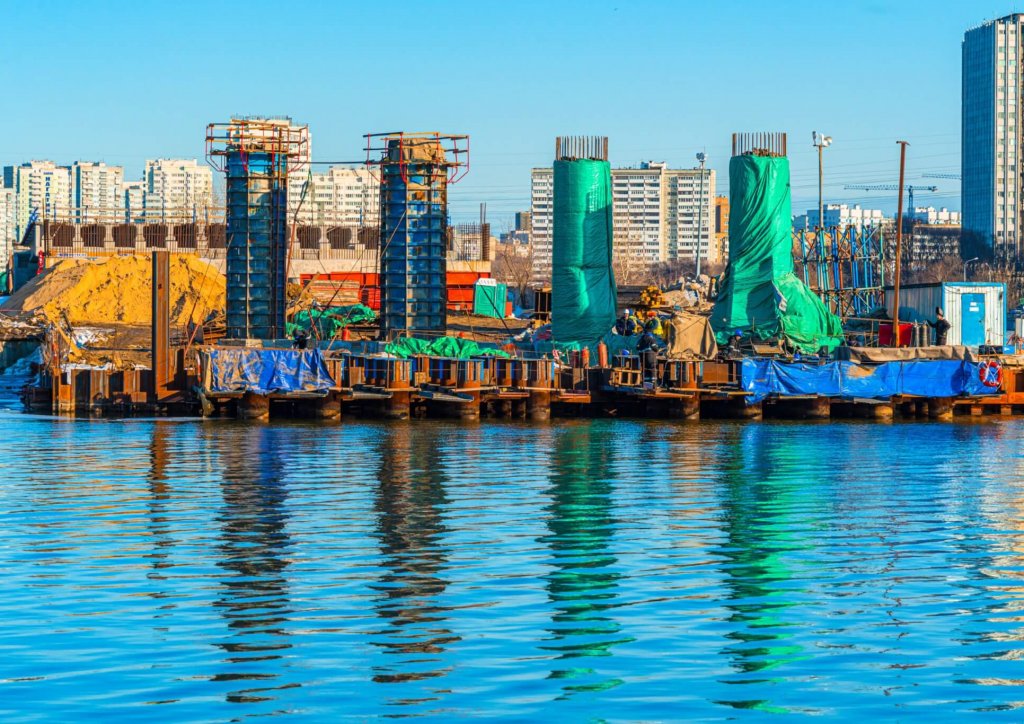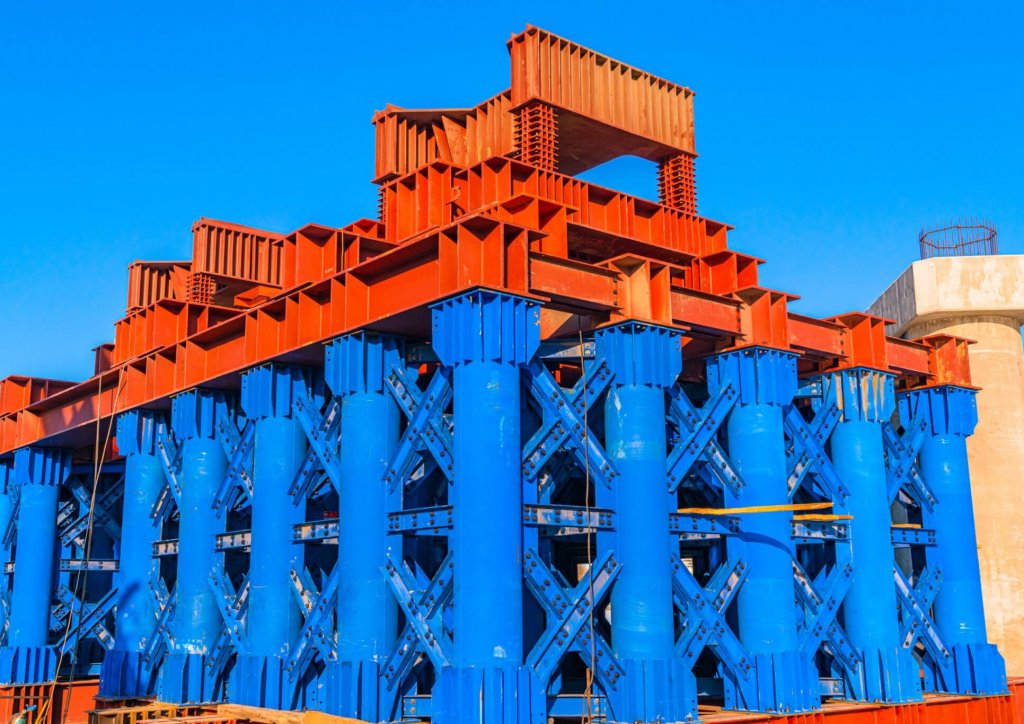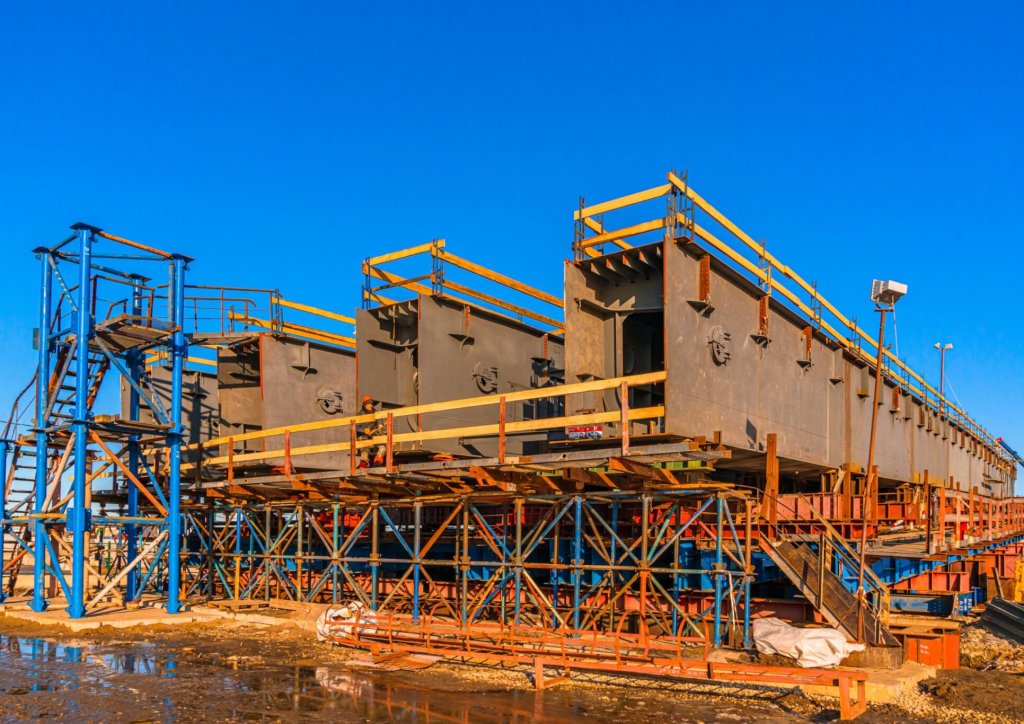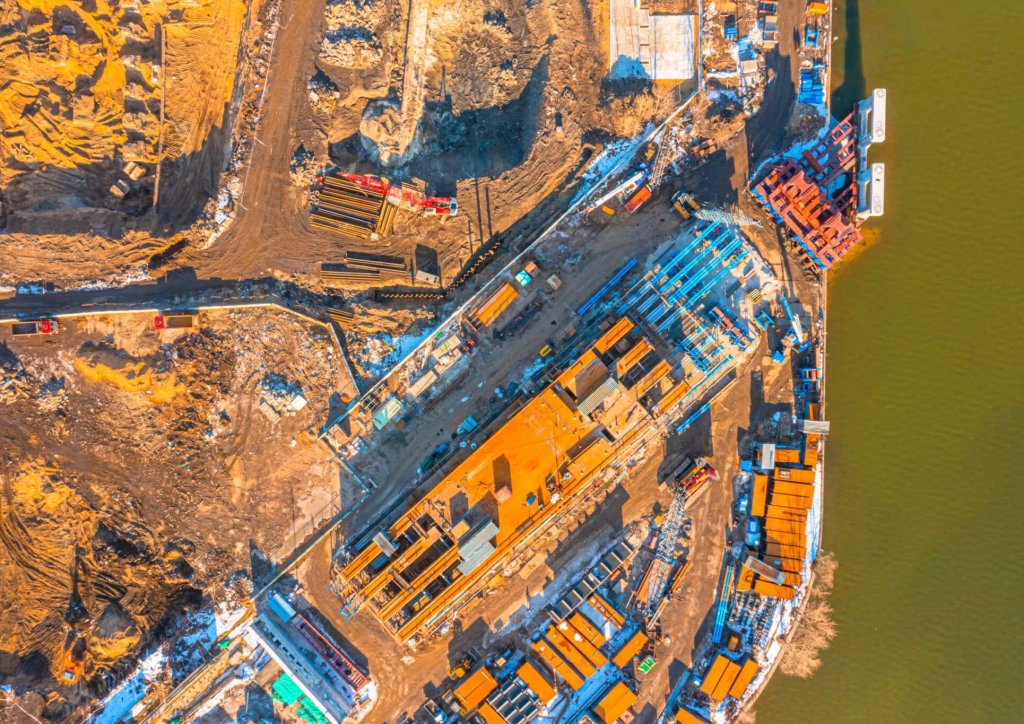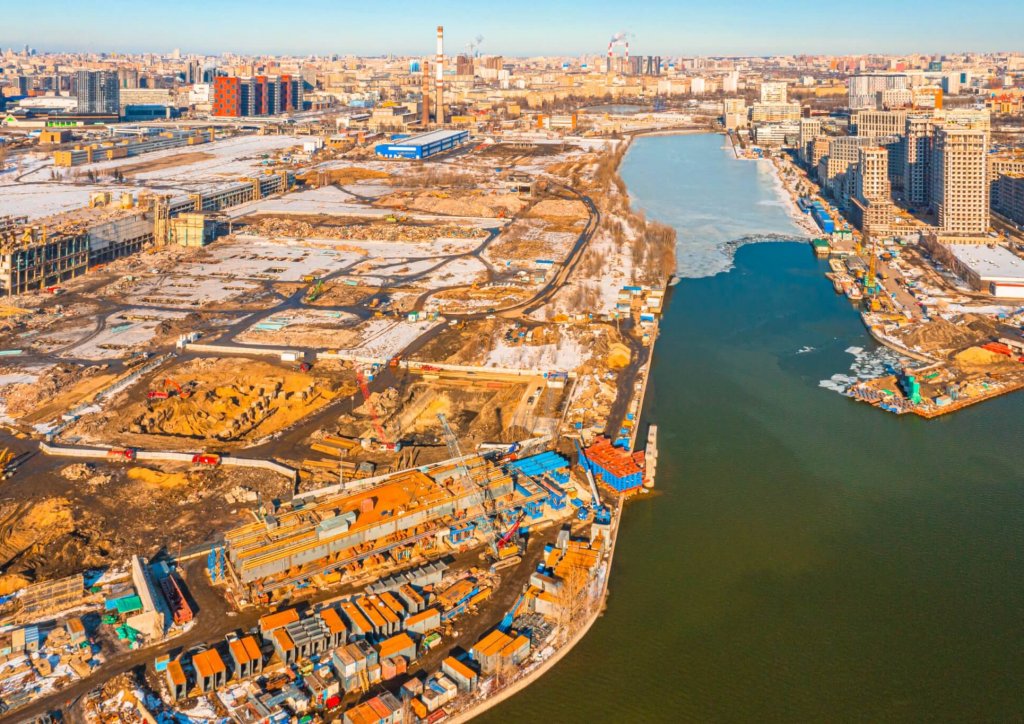 Head of Mosinzhproekt reminded that the bridge would be 615 metres long and 26 metres wide, with two traffic lanes in each direction, as well as with the sidewalks for pedestrians. In line with the project, a 1.2 km long access drive is under construction as well.
"More than 700 metres of the ballast bed is already laid to ensure further construction of the road, the storm sewer is being built, with the engineering utilities undergoing alteration", specified Yuri Kravtsov.
The bridge across the Novinki backwater will provide transport accessibility to the new residential areas on the grounds of the former industrial zone, and will also connect Simonovskaya Embankment under construction with the Yuzhnoportovy district, which will lessen the traffic load on the Third Transport Ring (TTK), Varshavskoye Highway and Andropov Avenue.
It is noteworthy that in line with development of the road network on the grounds of the re-organized industrial zone at the site of the Plant named after I. А. Likhachov, the traffic was launched along Likhachev Avenue in 2018, with an overpass across the Moscow Central Circle (MCC), and with an underground pedestrian crossing opened there one year later.