Tunneling of the left tunnel between the Pykhtino and the Rasskazovka stations has been completed
"Tunnel boring machine 'Roza' has passed the first running tunnel in the metro Kalininsko-Solntsevskaya Line (KSL) southern section under construction", said Andrey Bochkarev, Deputy Mayor of Moscow on Urban Planning and Construction.
Mosinzhproekt Engineering Holding is a general designer and general contractor to construct the new lines and stations of the Moscow metro.
"Tunneling of the left running tunnel between the Pykhtino station under construction and the existing Rasskazovka station of the Solntsevsky radius has been completed, which is the first in the section under construction to Vnukovo airport. The work was carried out by the tunnel-boring machine (TBM) 'Roza', which covered more than two kilometres," said Andrey Bochkarev.
The Deputy Mayor recalled that the construction of the right running tunnel in this section was being carried out by the "Natalya" TBM, which had already completed more than three-quarters of the planned route.
According to Yuri Kravtsov, General Director of Mosinzhproekt JSC, the tunneling of the left running tunnel was carried out along the Borovskoye Highway in clay and loam soils.
"The 'Roza' TBM has covered over 2.1 km under the roadway of Borovskoye Highway in the Rasskazovka Park forest area," specified Yuri Kravtsov.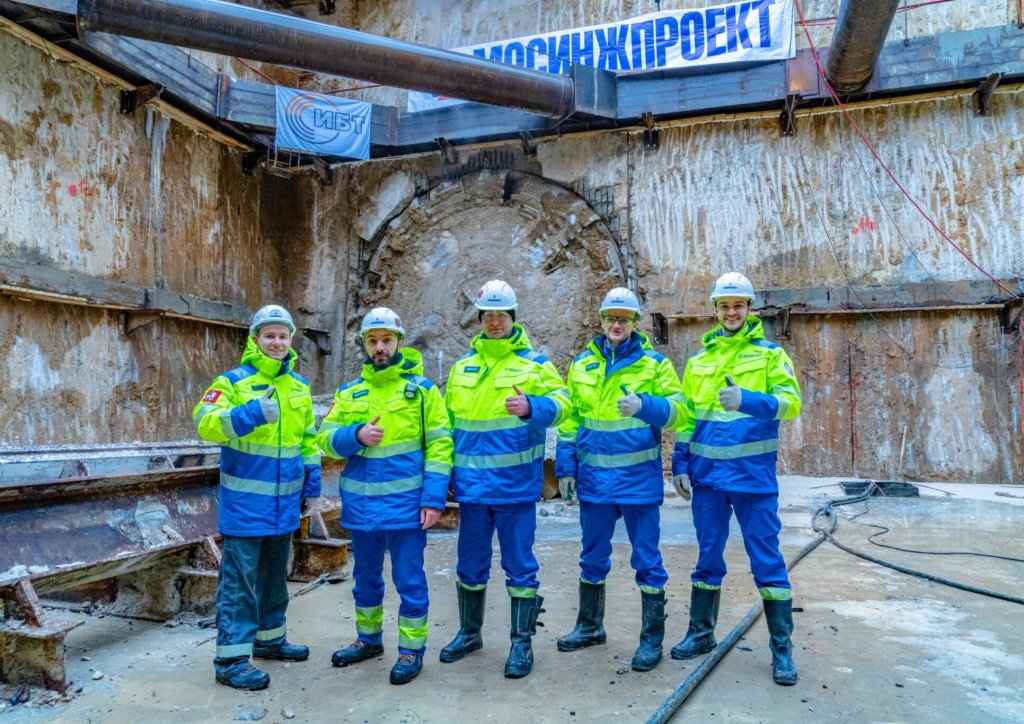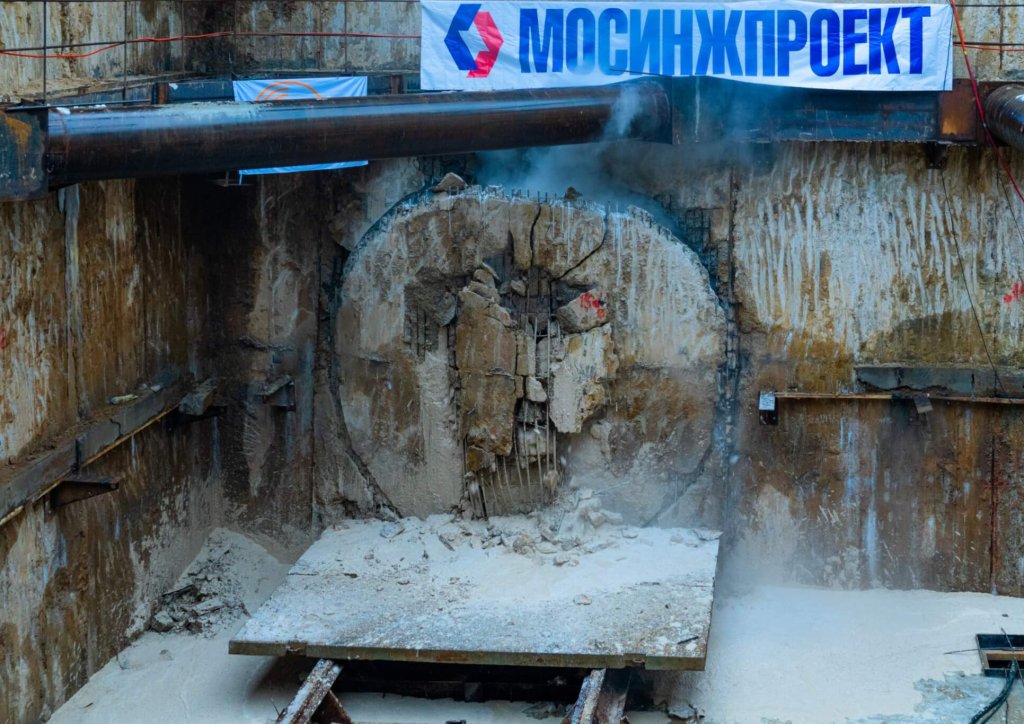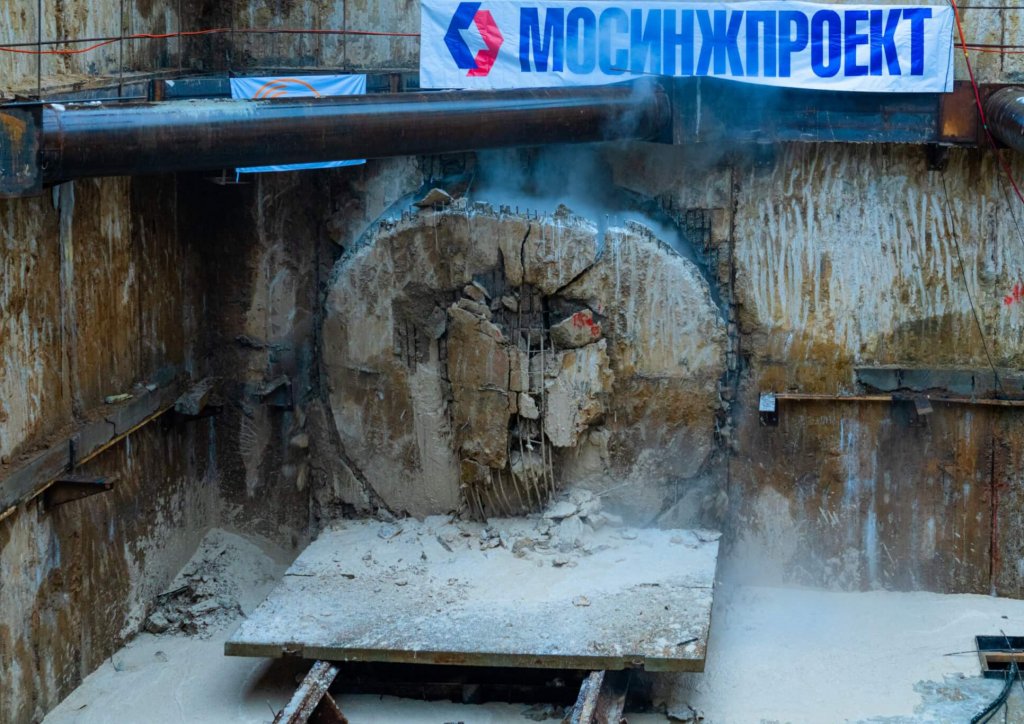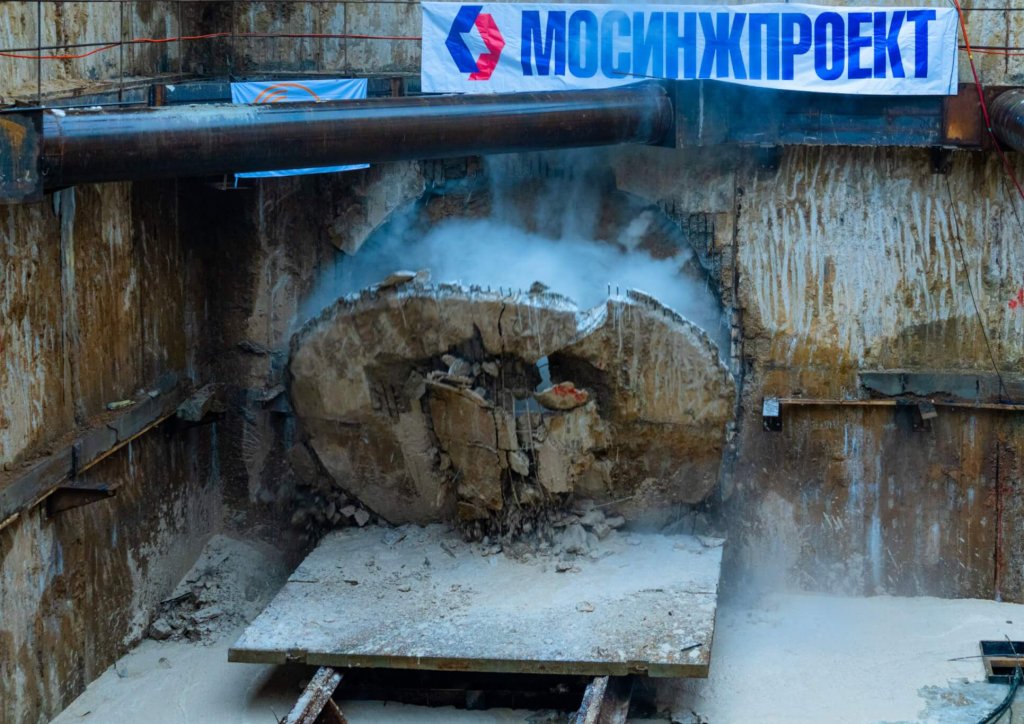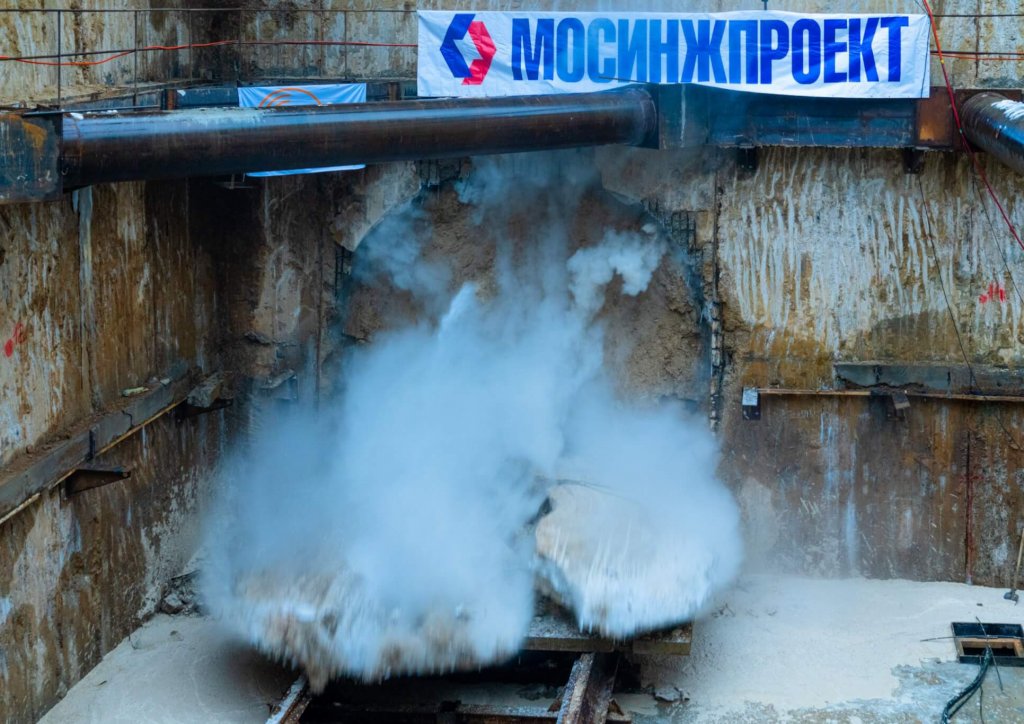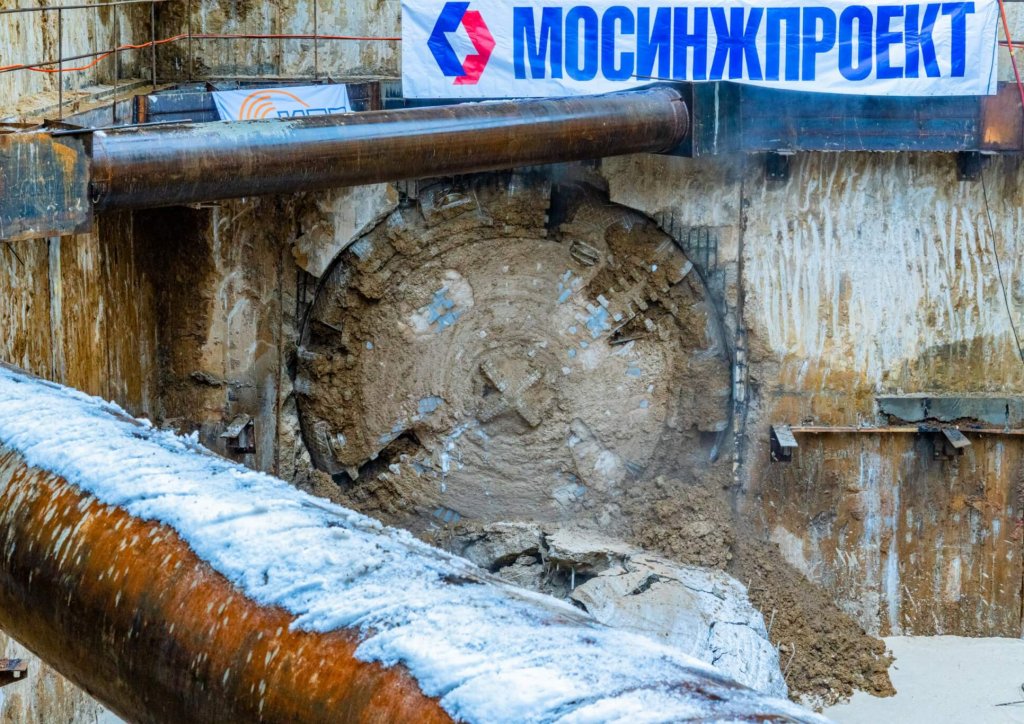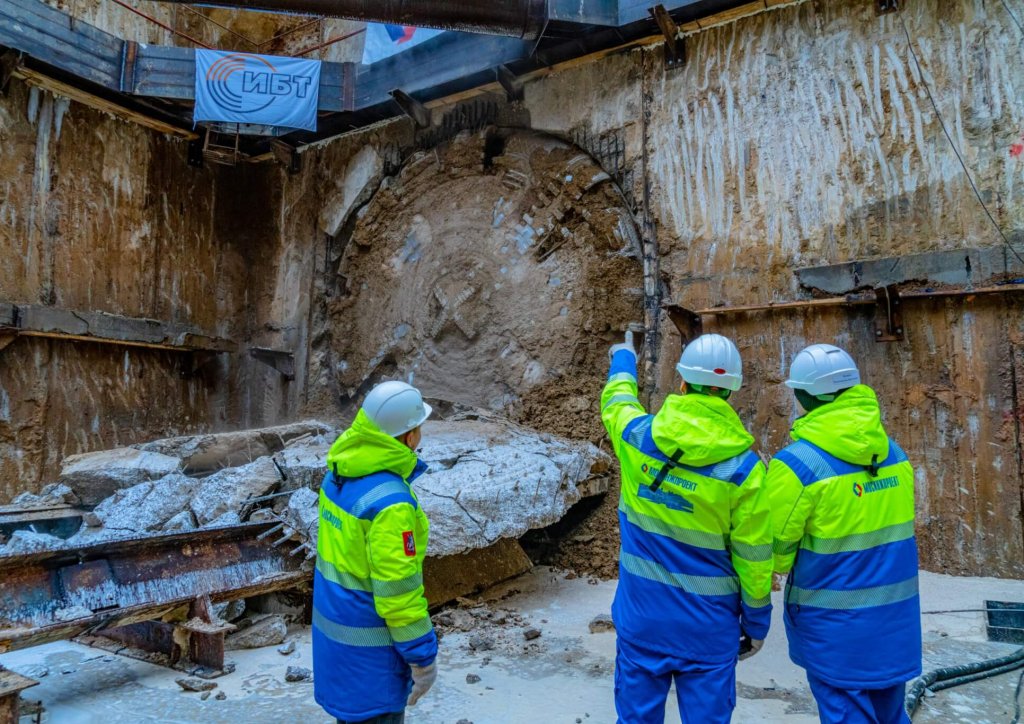 Earlier, Sergei Sobyanin, Mayor of Moscow, spoke about the extension of the Kalininsko-Solntsevskaya Line.
"Next year, we will complete two more tunnels to the Pykhtino station and link them with the Vnukovo station by a metro bridge. This project is unique: the metro will come to the airport for the first time in the history of the Moscow metro construction. The residents of the New Moscow districts will have alternative routes to get to the city centre," wrote Sergei Sobyanin.
Recall that the extension of the Kalininsko-Solntsevskaya Line to Vnukovo Airport will significantly improve transport services for airport visitors and residents of the Troitsk and Novomoskovsk Administrative Districts. Both stations are scheduled to be completed in 2023.