More than 700 people are currently involved in the construction of the facility
"The main structures of the fourth floor of the National Space Center (NSC) high-rise section are nearing completion", said Andrey Bochkarev, Deputy Mayor of Moscow on Urban Planning and Construction. Mosinzhproekt Engineering Holding is a managing company for constructional engineering projects.
"To complete the main structures of the fourth floor of the NSC high-rise section, the floor slabs between the floors still need to be done. The floor, walls, and columns of the main structures on the floor are complete," said Andrey Bochkarev.
According to him, around 8,500 cubic metres of concrete have been laid so far in the high-rise section, which is 17% of the total scope of work for the monolith of the future skyscraper.
"More than 700 people are currently involved in the construction of the facility," the Deputy Mayor added.
Yuri Kravtsov, General Director of Mosinzhproekt JSC, explained that the in-situ concreting in the low-rise section of the NSC building complex is estimated to be almost 95% complete, and the installation of metal floor decking in the gallery area of the future space center is 90% complete.
"Construction of the 288-meter tall National Space Center dominant structure is being carried out using a self-climbing formwork system. According to the technology, a single platform houses all the equipment needed to carry out concreting around the clock. In order to ensure safety at high altitudes, permanent screen ups are provided on the platform," clarified the head of the holding.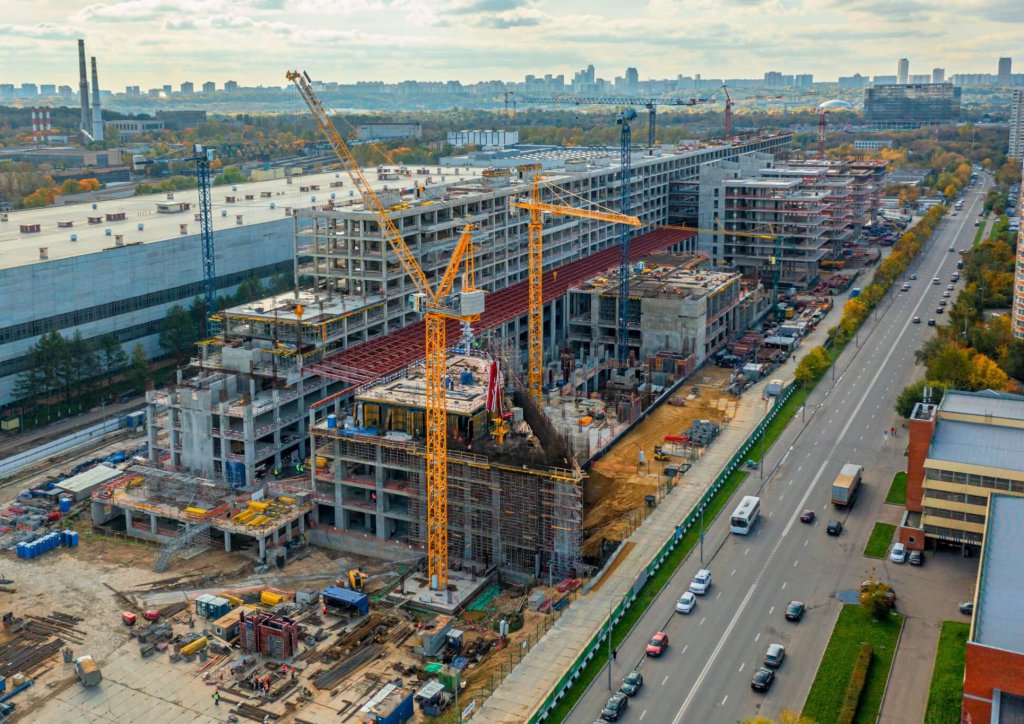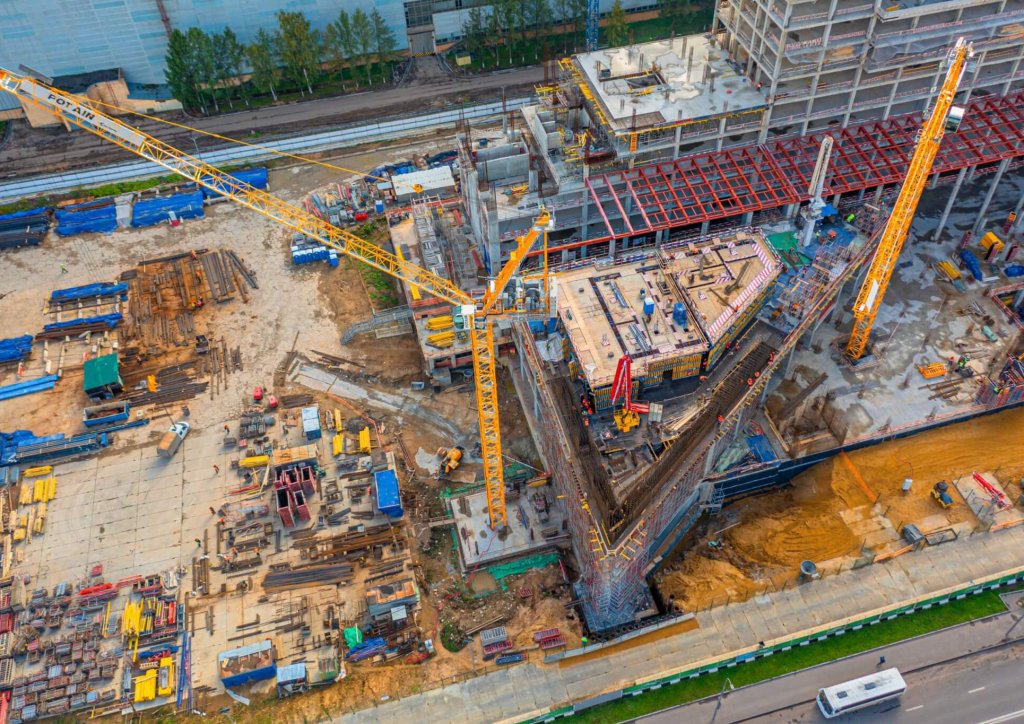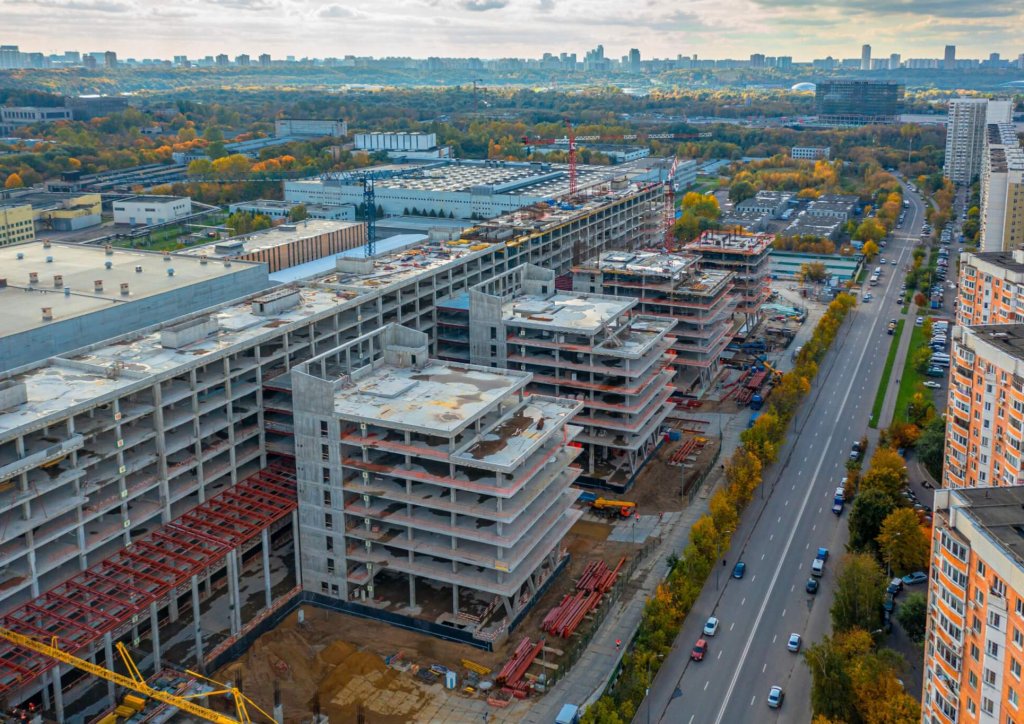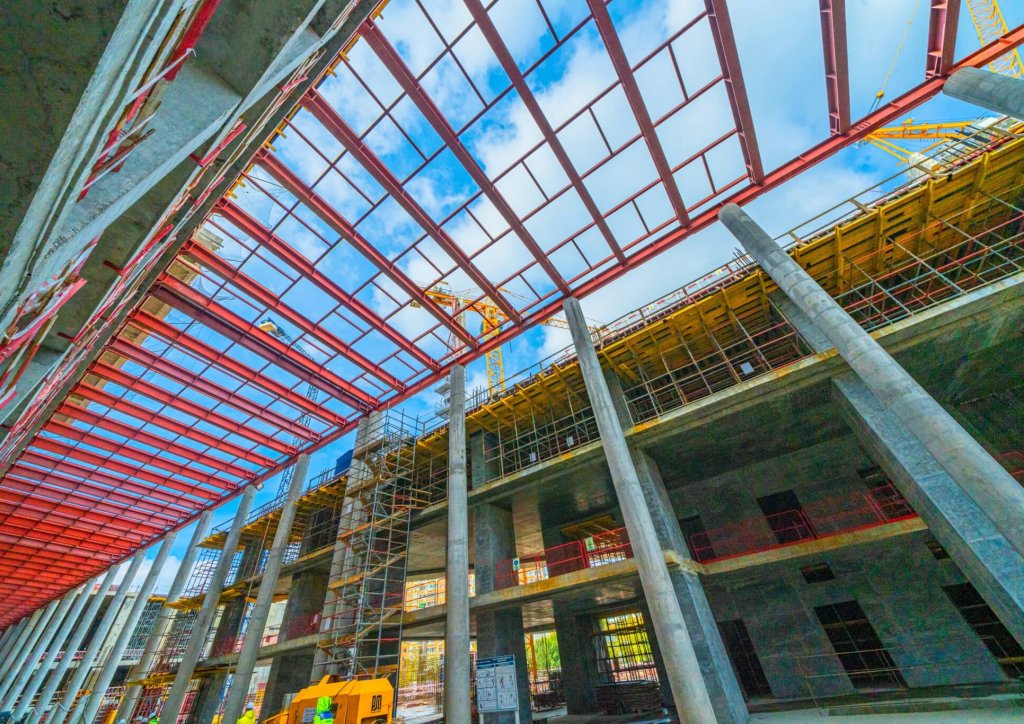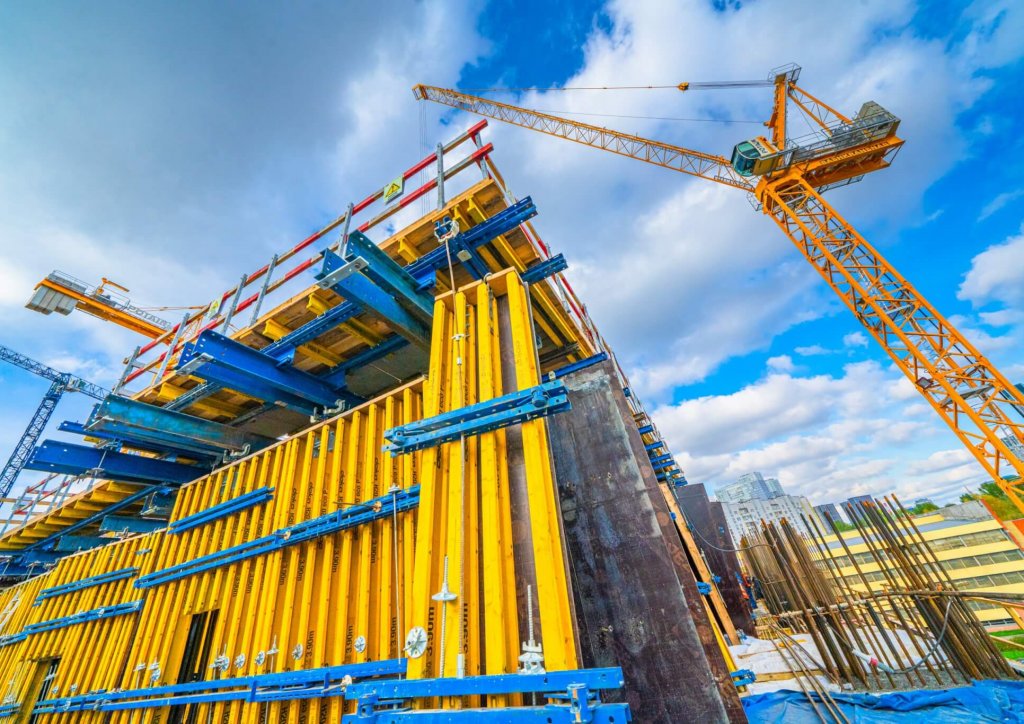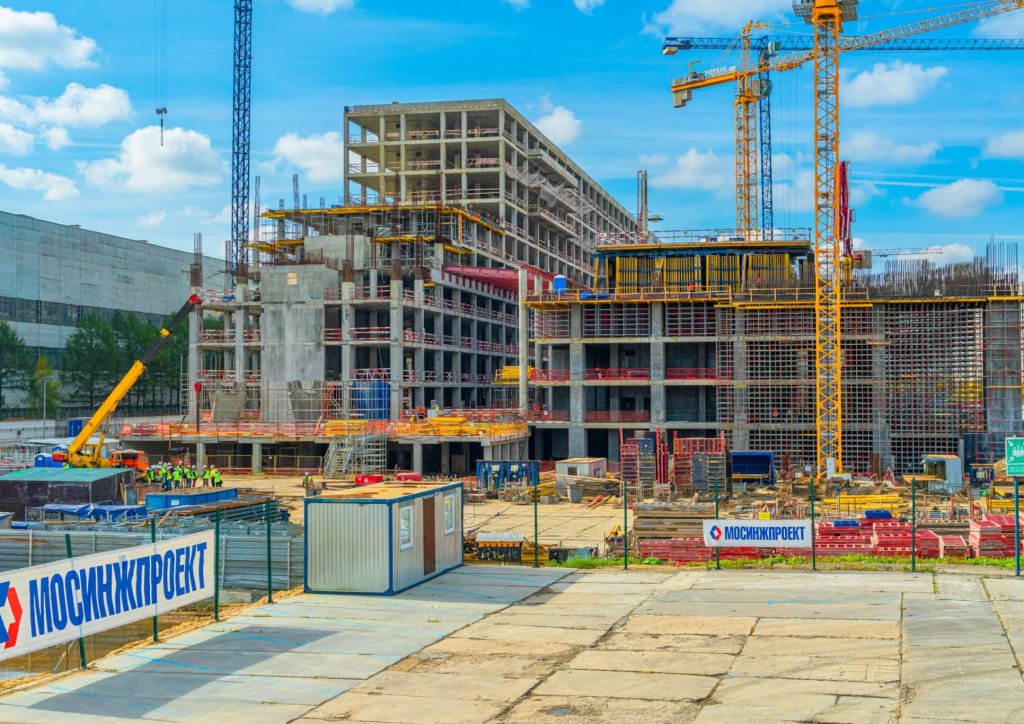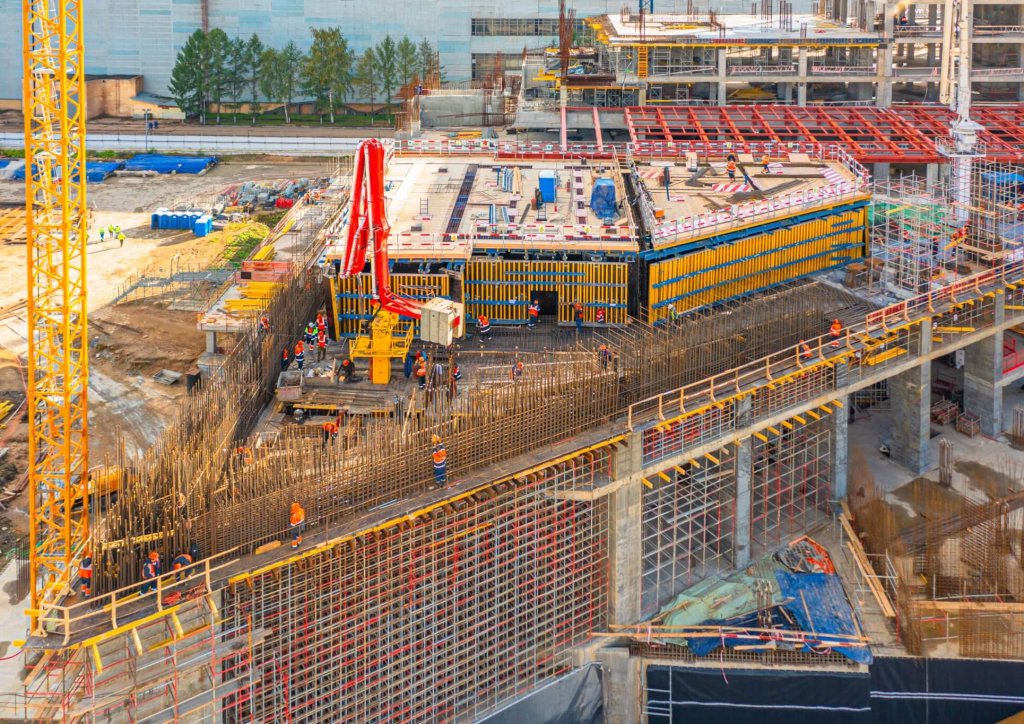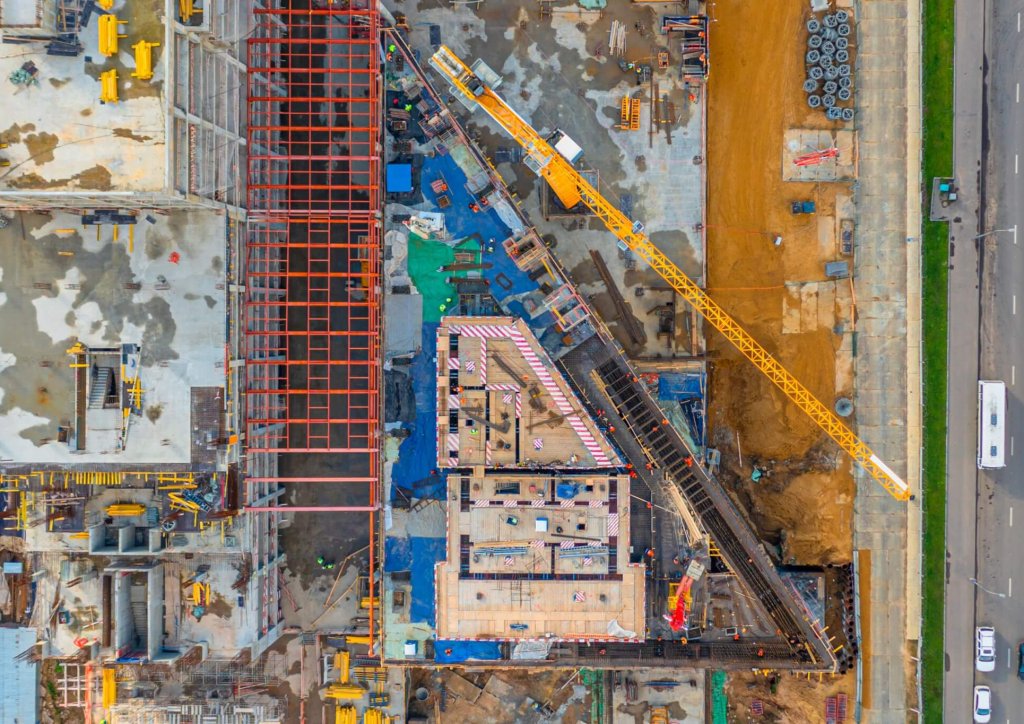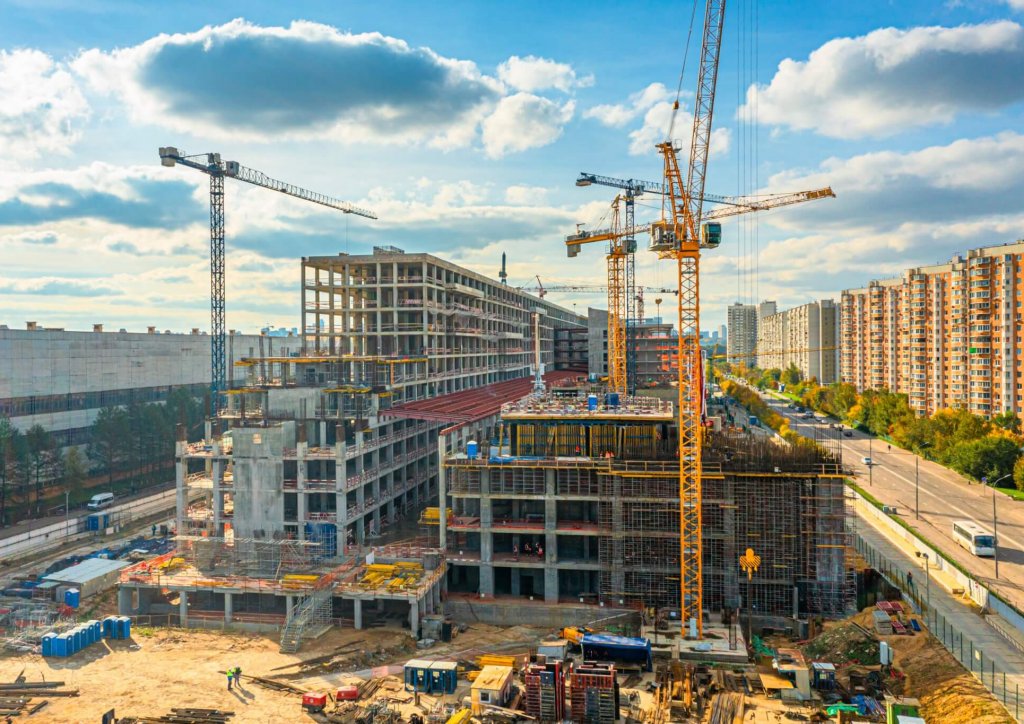 As a reminder, the National Space Center is being created jointly by the Moscow Government and Roscosmos State Corporation on behalf of Russian President Vladimir Putin. It will become one of the largest space industry centers in the world, consolidating the leading organisations of the aerospace industry: the central office and situation centre of Roscosmos State Corporation, industry institutes and enterprises, youth design offices, and other facilities. Its main architectural feature, as well as the urban dominant element of northwest Moscow, will be a 47-storey tower over 288m high with a spire.
In addition to the construction of the National Space Center in this area of Moscow, the development of the adjacent 90-hectare territory of the Khrunichev Centre to be vacated is also envisaged. It is planned to create a special economic zone here, placing scientific and production cluster enterprises, creating a congress and exhibition center, establishing renovation facilities, and developing social and transport infrastructure.