It will improve the accessibility of the new urban area
The bridge across the Moskva River and the road network on the ZIL territory will be completed by the end of 2023, said Andrey Bochkarev, Deputy Mayor of Moscow on Urban Planning and Construction.
Mosinzhproekt Engineering Holding is a managing company for the construction project.
"Today, roads are being built in the residential development area in the northern and southern parts of the industrial zone within the development of the road network of the former ZIL plant. Meanwhile, a bridge over 600 meters long is being built over the old bed of the Moskva River. Eight out of nine bridge pylons of the bridge are already complete, the retaining walls, the assembly jig for assembling erection modules and the subsequent launching of a span are under way, the assembly jig is 65% complete," said Andrey Bochkarev.
The head of Moscow Complex or Urban Planning Policy and Construction specified that the bridge will connect the Marc Chagall Embankment with designed driveway No. 4062 and will become a part of the main road, improving accessibility of the dynamic urban area.
Yuri Kravtsov, General Director of Mosinzhproekt JSC, added that the bridge will consist of two types of superstructures: reinforced superstructures will be placed on the side of the banks, and the metal ones will be over the water surface.
"Two piers will support the superstructures located in the Novinki backwater," explained Yury Kravtsov.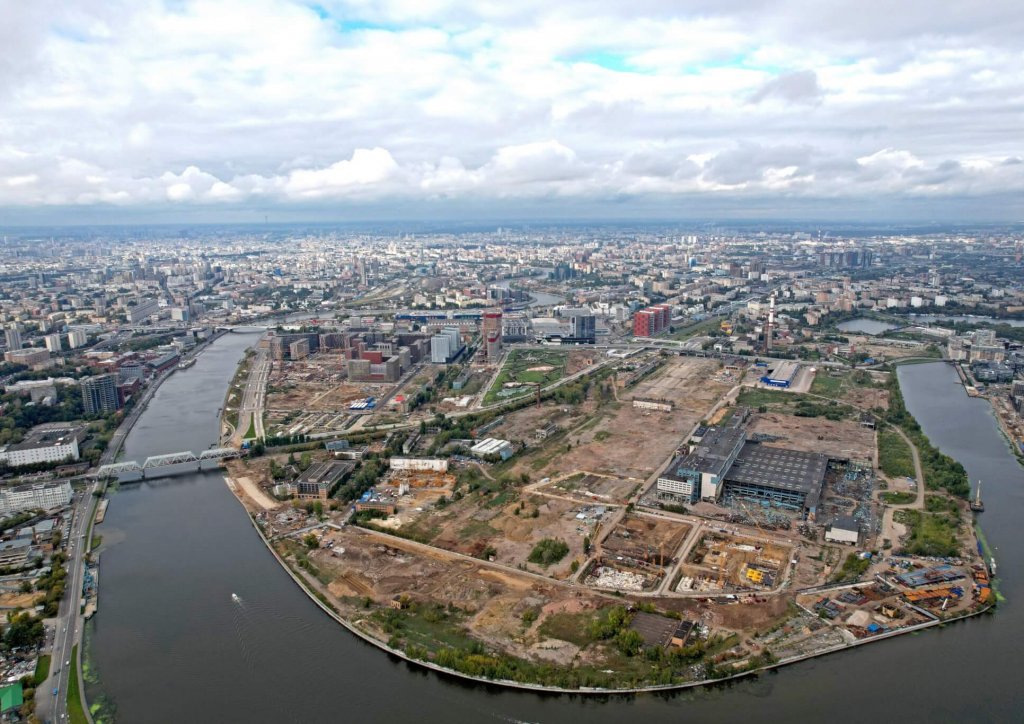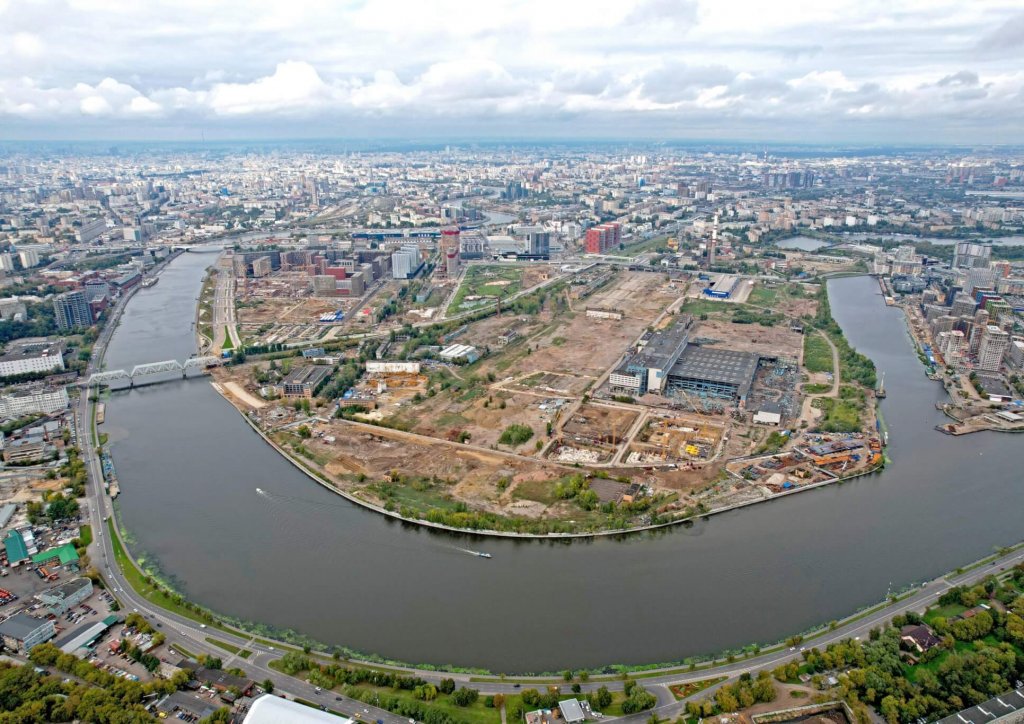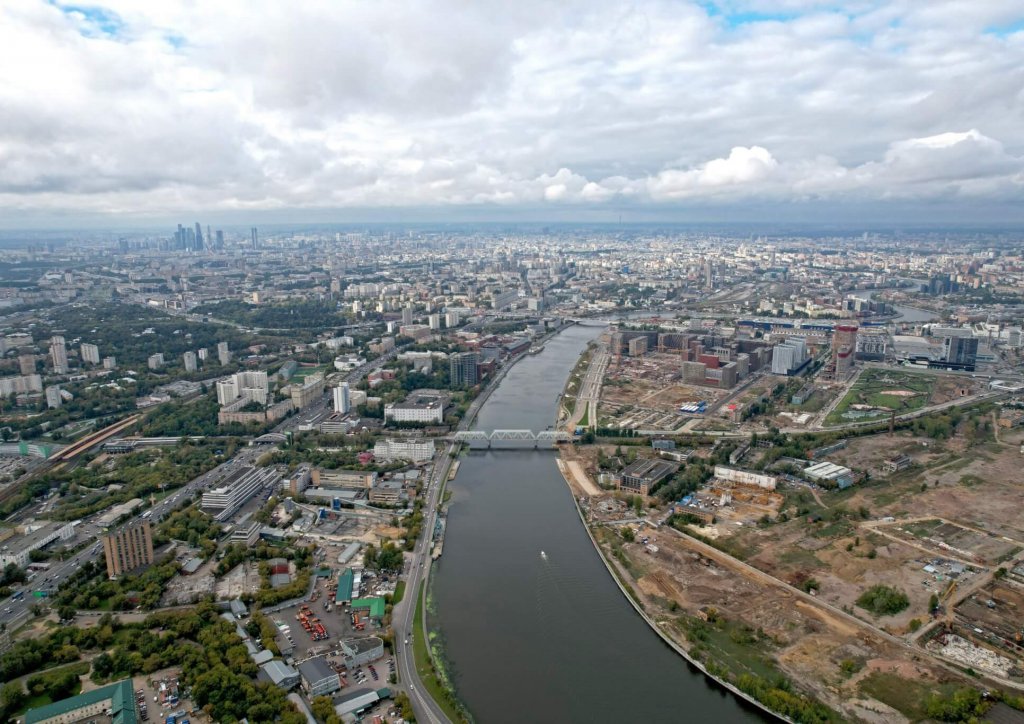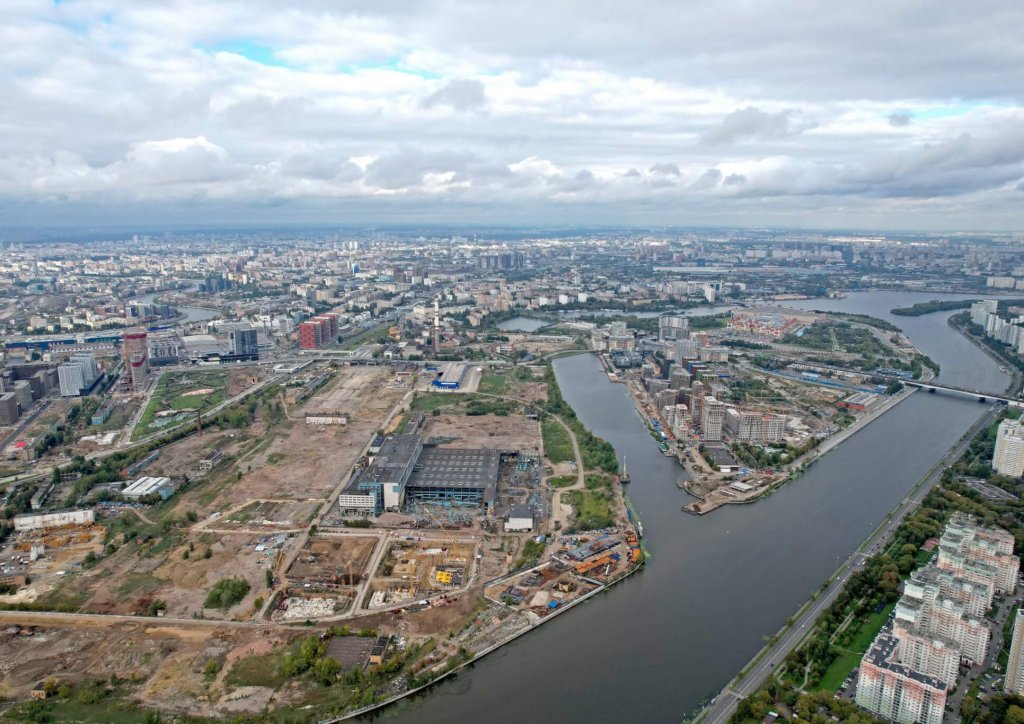 Recall that the Tekhnopark station of the Zamoskvoretskaya line was opened to passengers in 2015. In 2018, on the territory of the former ZIL industrial area, the traffic was launched on Likhachev Avenue with a 537-meter long flyover across the Moscow Central Circle (MCC), and the pedestrian underpass was constructed under the avenue in 2019.