The Palace was opened on June 18, 2019
Irina Viner-Usmanova Palace of Gymnastics is a multifunctional sports complex for holding international and national competitions and trainings in rhythmic gymnastics as well as other sports and cultural events.
2.1 ha – site area
24,000 sq. m – the ground floor area of the complex
1,730 sq. m – maintenance floor in the basement
4,000 seats – total capacity
80 seats – VIP
Mosinzhproekt – Managing Company for construction of the Palace
The Palace includes an arena for 4,000 spectators with partially transformable stands as well as training, choreography and exercise rooms. The Palace will house a hotel, a medical and rehabilitation center, a modern press center, and rooms for coaches, judges and athletes. The building is equipped with elevators and escalators.
The interiors design approved by the customer (project investor) features both dynamic bright colors and classic light tones. Light pastel colors are used for the finishing of training and choreography rooms. Bright colors: yellow, orange, blue, green and red are used in the design of the dining room, buffet and hotel for athletes. The main color range of the arena will be created by the burgundy seats with a pixel layout.
The unusual roof shape reminds of a flying gymnastics ribbon, which became the symbol of the country's largest Gymnastics Palace.
The project of the was completely designed using Building Information Modeling (BIM). The project includes engineering solutions required for long roof life with preservation of its architectural features in Moscow climate.
---
AWARDS AND ACHIEVEMENTS: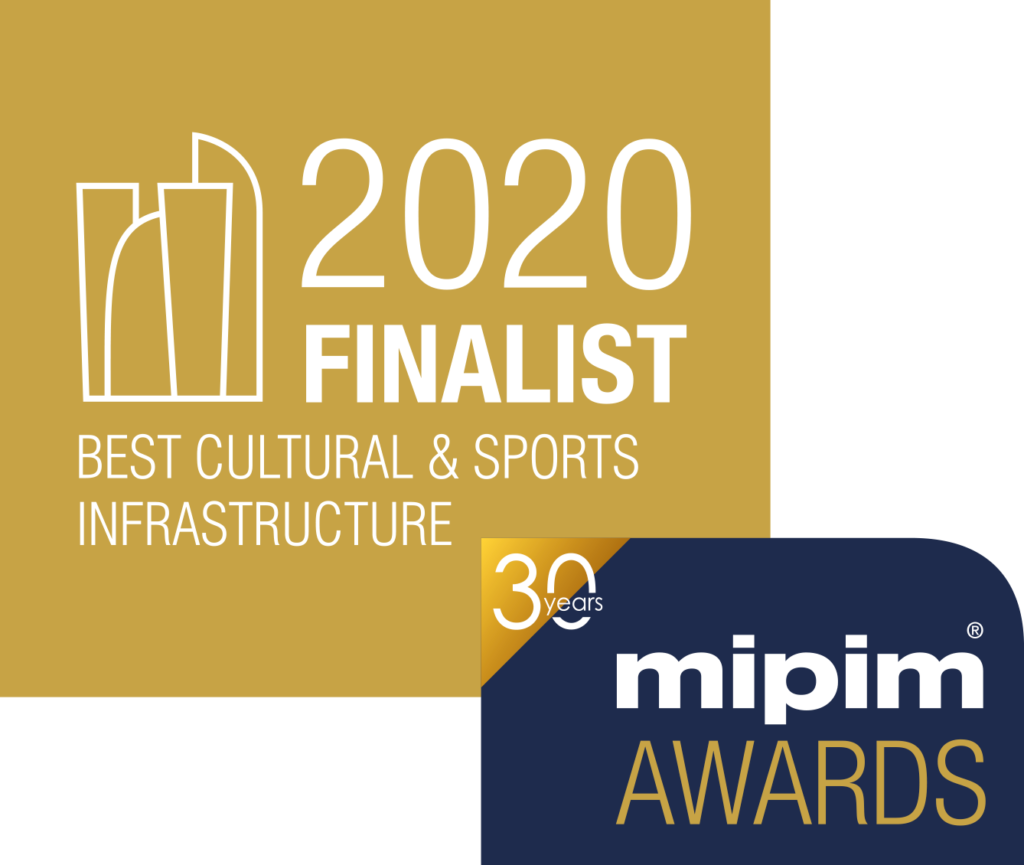 Irina Viner-Usmanova Palace of Gymnastics in Luzhniki – winner of the MIPIM Awards 2020 in the Best Sports and Cultural Infrastructure category
---
CONSTRUCTION WORK:
Photo: Mosinzhproekt, Moscow Stroykomplex