Full name: the Moscow Clinical Center for Infectious Diseases 'Voronovskoe'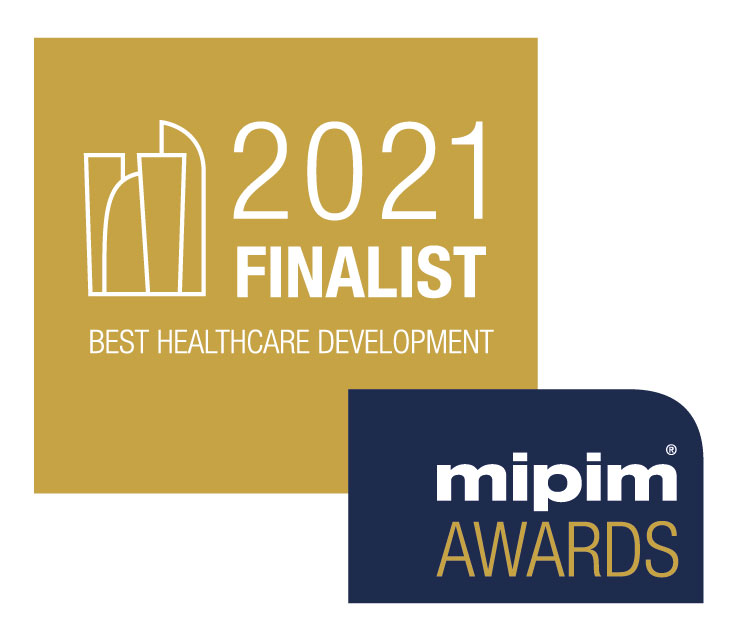 The project of the Moscow Clinical Center for Infectious Diseases 'Voronovskoe' was among the finalists of the prestigious international MIPIM Awards 2021. The facility is competing in the Best Healthcare Development nomination. The results of the MIPIM Awards will be announced this autumn at the MIPIM international property event hosted in France.
HOSPITAL CONSTRUCTION TIMEFRAME: RECORD TIME OF ONLY 37 DAYS
The new hospital was opened on April 17, 2020
80,000 sq. m – total area of facilities
40 ha – site area
900 beds
50 single-story buildings
14 staff accommodation buildings
24/7 CONSTRUCTION WORK
Leading industry organizations, including those involved in metro construction, participated in implementation of this project. In the 40 hectares open field near the territory of Voronovskoye settlement on Kaluzhskoe Highway there was built a new modern infectious diseases hospital.
The complex of buildings and structures with a total area of over 80 thou. sq. meters was built with framed structures — these are 50 one-storey buildings, including medical and intensive care units, communal facilities and outbuildings, as well as 14 sections of two and three-story dormitories.
This hospital can accommodate up to 900 patients, while each bed can be transformed into a resuscitation one within 24 hours.
At the same time, 11 thousand people and about one and a half thousand special equipment units worked on the site. In record time the was constructed an autonomous medical complex, despite its infectious profile, it is equipped to provide all necessary types of medical care.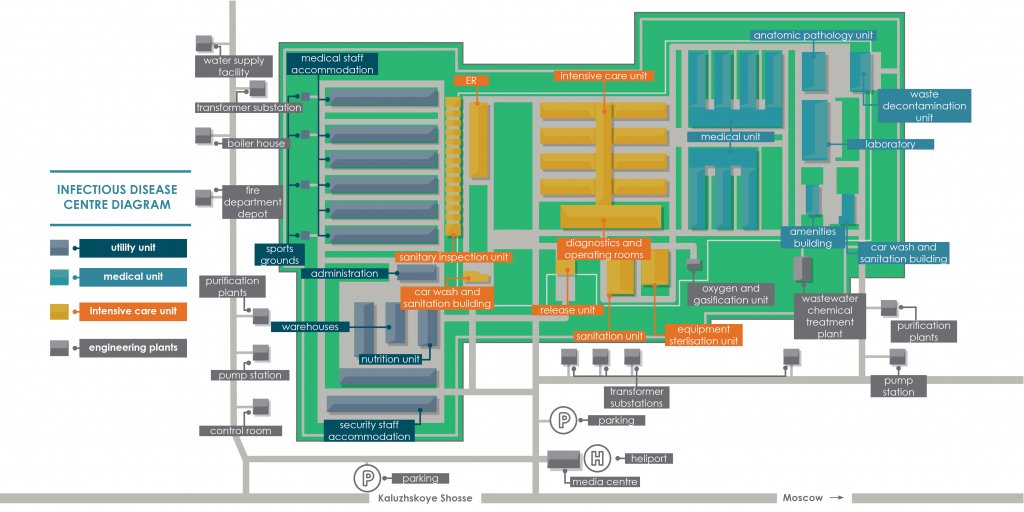 Mosinzhproekt Engineering Holding is the facility's general contractor and general designer, while the customer is ANO RSI
---
CONSTRUCTION WORK:
THE BUILDERS WORKED AROUND THE CLOCK:
Foto: Moscow Stroykomplex